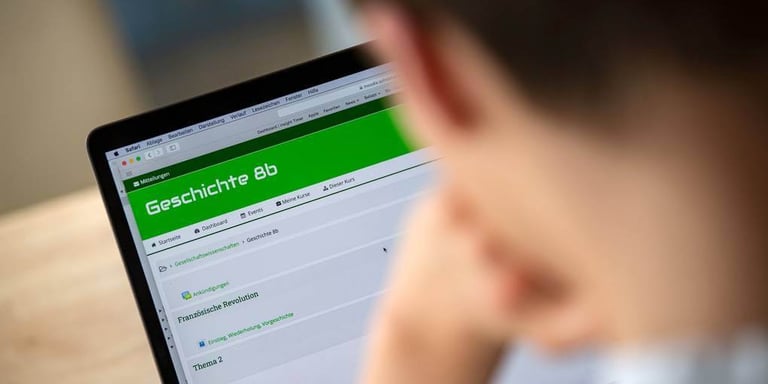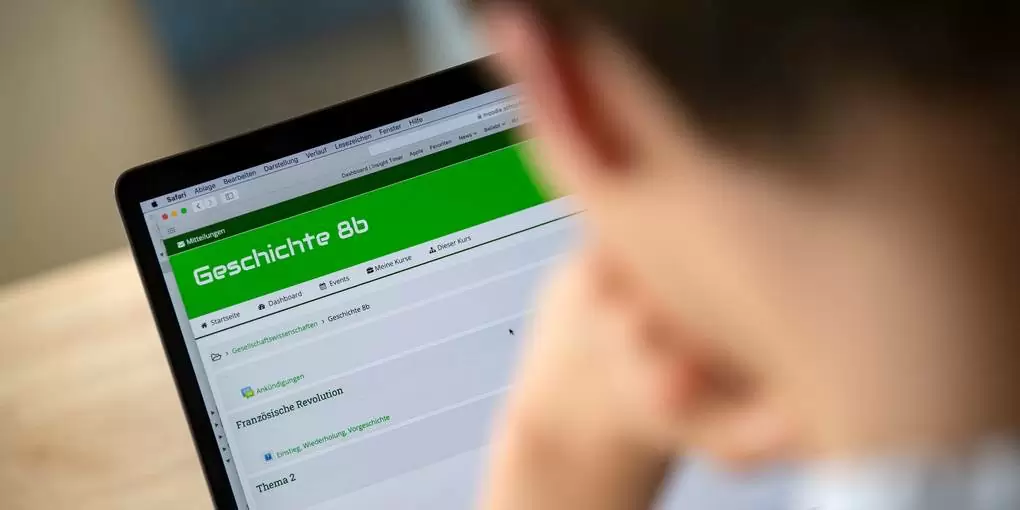 MAINZ – The announcement to the home office was unmistakable. "Remember that you won't have any practice time at school after the Easter holidays," wrote a school in Rheinhessen recently to his Corona-dependent proteges at home. "We will only save what you have practiced together and write an HU (homework check; editor) every week (at least)."
The harsh news was obviously not an isolated case. In any case, the Rhineland-Palatinate Minister of Education Stefanie Hubig (SPD) was prompted to clarify: As long as the schools are tight due to Corona – currently it is planned to April 20 – there should be no grades. "A grading of these domestic services provided under exceptional circumstances must be avoided as well as the threat of sanctions for services not performed," Hubig wrote in a letter to all schools at the weekend.
At the same time, the Ministry and the State Pedagogical Institute published guidelines for digital learning – these also with a clear tenor. "Less is more!" It is a core thesis. "It takes the learners at home almost twice as long to complete work orders; Set priorities and stay realistic. "
The solution should also exist legally
The appeal for restraint is generally met with approval from schools. "We only noticed afterward what a lot of pressure can arise in this situation," says a school principal. However, doing without performance assessments during the school closing time does contain explosives – namely, when it is not possible to continue with lessons after the Easter holidays as planned. Then the question arises even more urgently than ever: How does the school year continue – so without any grades (print)?
The Ministry of Education is not yet determining whether the closing time will be extended after the holidays. "This is not an educational policy decision, but rather a health policy decision," said a spokesman on Monday. "We are currently working on regulations on performance assessments and performance assessments in the remaining time of the school year," says Hubig's letter to the schools. There should be more information this week.
Pedagogically, the school problem could be solved without grades. "There are enough approaches and examples of how you could transfer students without grades," says an insider. For example, based on verbal assessments. However, the ministry is concerned with finding solutions that, if necessary, also exist in court. Experts believe that if students complain about their non-transfer after having had no chance of proving achievement because of Corona, they have a good legal chance. Paragraph 71 of the school regulations ("transfer in special cases") leaves some leeway for this.
Equal opportunities must remain guaranteed
A six-month semester without grades is a particular challenge, especially in two places in the school system. First, in the final grades that apply with these grades. Secondly, in the upper secondary schools, because each half-year is assessed individually for the Abitur, but in many courses, no work has yet been written since the half-year certificate.
"The primary goal is to ensure that no pupils suffer disadvantages from this situation through no fault of their own," emphasized the Ministry of Education. The grading had been suspended because the equal opportunities and the attribution of a performance to a student when working from home cannot be guaranteed as in normal operation – and as prescribed by the school law.
Even without grades that could still be relevant for transfer, teachers should give diligent feedback: That is motivating, creates a structure for home lessons and is "educationally meaningful". The ministry admits that the balance between the scope of tasks and the possibilities of the pupils could not always be kept: "This situation is new for everyone. This naturally meant that a lot had to get used to it in the first few days. "In the meantime, however, the feedback on this has been" very positive ".
Copyright © 2023 The Eastern Herald.