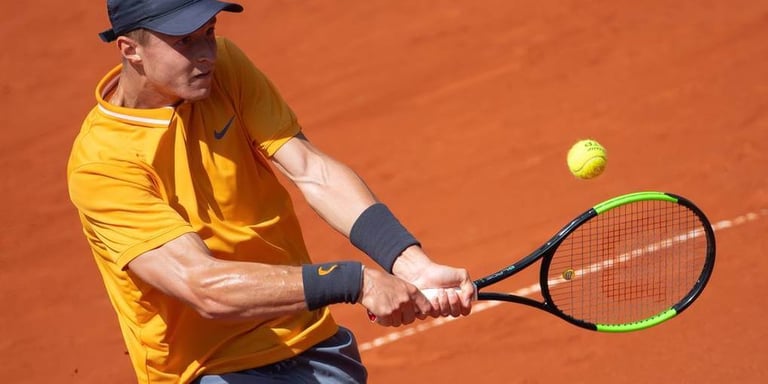 Berlin – Germany's tennis hope Rudi Molleker has a new coach at his side.
"I recently started training with the Australian Rohan Williams, with whom I had been traveling in Paris for a few weeks last year," said the 19-year-old to the German Press Agency. Together they had already completed three weeks in Berlin in February.
Previously the current world ranking was 189. It was coached by DTB trainer Jan Velthuis. "We were still preparing for the Australian Open together," said Molleker, who missed the first Grand Slam tournament of the year due to a back injury. Afterward, he was still with Velthuis in the USA to train. "It didn't go so well then and I thought: Maybe I need something new," the Oranienburger admitted.
Molleker has also trained in the French tennis academy of Patrick Mouratoglou – the coach of the 23-time Grand Slam tournament winner Serena Williams – in the past few years. "Rohan is now my private coach, it doesn't go through the academy," said Molleker.
Copyright © 2023 The Eastern Herald.