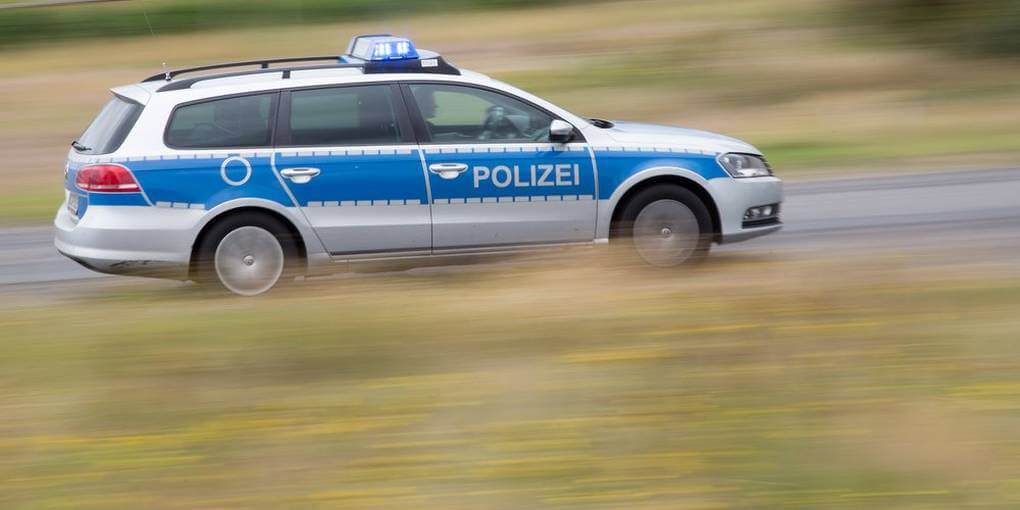 Trier / Saarbrucken – There are few, but there are: Illegal border crossings at crossings that are currently closed due to the corona pandemic. From Wallendorf in the Eifel district of Bitburg-Prum to Dillingen in Luxembourg, for example, a driver pushed the barrier beacons aside on Monday and drove through, said the spokesman for the federal police in Trier on Tuesday. However, the driver drove over a sign platform and probably tore open the oil pan: The fire brigade then had to sprinkle the entire carriageway.
The driver is currently still unknown and fleeting. There are currently seven crossings between Luxembourg and Rhineland-Palatinate. The rest are now blocked off with barriers. When it comes to incoming traffic from Luxembourg, there is currently an average of 100 rejections a day.
The federal police in Saarland reported a brazen entry attempt from France: A French motorist wanted to cross the border at Habkirchen and had the barrier removed, the spokesman reports. A patrol came by – and he asked the officials if they could help – he would be finished faster. He had to pay a fine, as the spokesman said.
Illegal border crossings are the exception. Since March 16, inbound traffic has been controlled at a number of border crossings to curb the expansion of the corona pandemic. With a few exceptions, only Germans, foreigners with residence and residence permit in Germany, commuters and truck drivers who bring important goods into the country are allowed to enter.
Visits are also not allowed, the spokesman said in Trier. Unfortunately, this also applies to partners who lived in neighboring countries. It is not known that couples agreed to meet at the borders with Luxembourg or France.