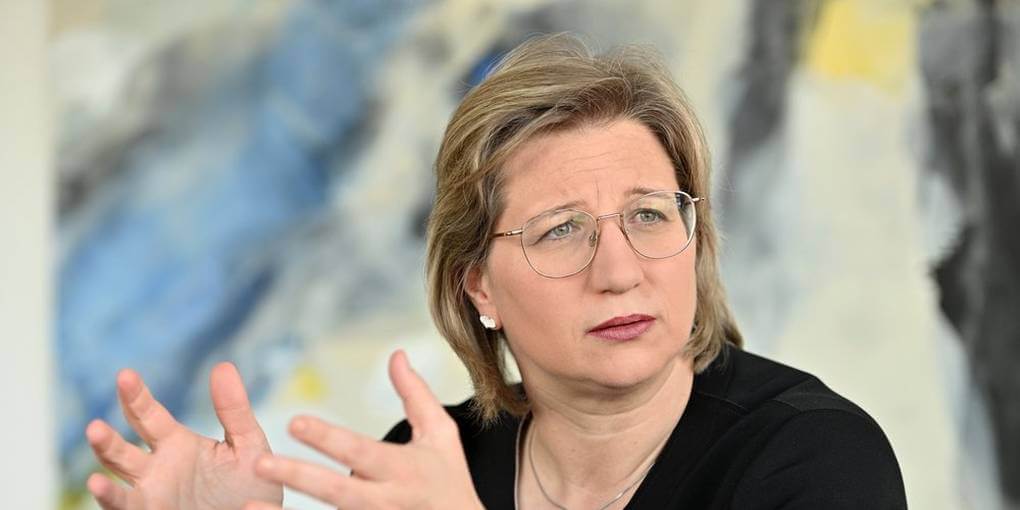 Saarbrucken – Saarland's Minister for Economic Affairs, Anke Rehlinger (SPD), has spoken out in favor of lifting the border controls and border closures imposed as a result of the Corona crisis as soon as possible. This should be "the first measure that we are canceling," said the Deputy Prime Minister of Saarland on Wednesday to the weekly magazine Forum. The question arises as to whether the economic and political damage to the border closures is still in a healthy relationship to the benefits. The corona pandemic has long occupied people on both sides of the border.
""My European heart is bleeding when I see the closed borders to France," said Rehlinger. They are "also a problem for goods traffic, for medical personnel and other important workers who are stuck in traffic".
Border traffic has been considerably restricted since March 16: With a few exceptions, only Germans, foreigners with residence and residence permit in Germany, commuters and truck drivers with goods can enter. All others are rejected at the border.
Several border crossings to France and Luxembourg are controlled by the federal police, other mainly small crossings have been blocked off with barriers. On March 11, the Robert Koch Institute declared the Grand Est region in eastern France, which borders on the Saarland, a Corona risk area.