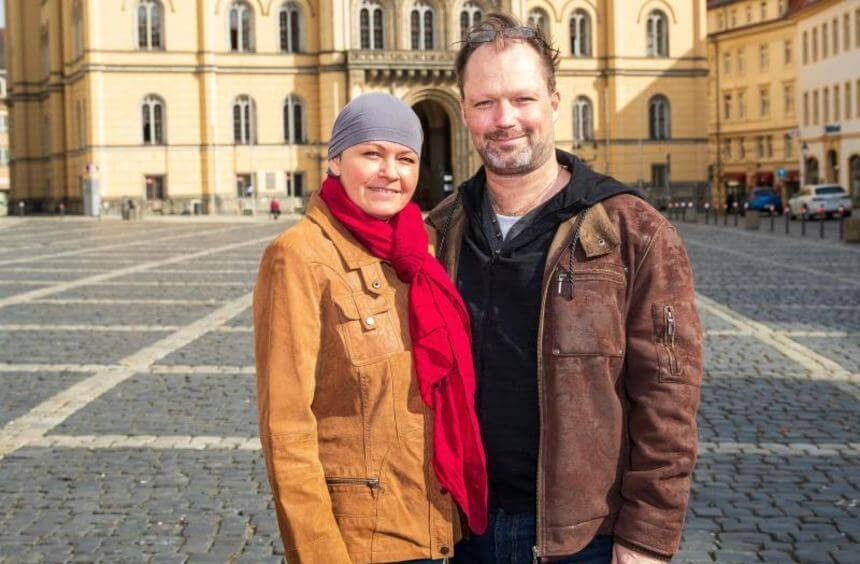 Prague / Klingenthal (TEH) – For the Czech Republic, neighboring Germany has recently become a "risky state" due to the coronavirus. A stop at entry and exit has been in effect since mid-March. Soldiers and police strictly guard the common border.
For some lovers, the preliminary "Iron Curtain 2.0" between the two neighboring countries threatens to become an ordeal. Spouses, one of whom commutes abroad, also face difficult decisions.
The Czech Robert Prade works in Liberec in northern Bohemia (Reichenberg). But for twelve years he has been living on the other side of the border in Zittau, Saxony. Because of love, as the 48-year-old says. His partner was married to a German in his first marriage, he says. She works in Zittau, the children also went to school there. No problem actually: Both cities are only 25 kilometers apart.
But now the borders are tight. The Wahl-Zittauer Prade, which runs a homeless shelter and a women's shelter in Liberec, is once again lucky. At the last minute, the Czech Republic passed an exception for health and social workers – also under pressure from Germany. You can still commute every day.
The following applies to all other cross-border commuters: You must now stay in Germany for at least three weeks. And when they return, they are quarantined for two weeks. Prade has understanding, but also concerns: "The network of relationships has been established here over many years – and now it is suddenly being violently interrupted." Life in the German-Polish-Czech border triangle with many mixed-national couples cannot be put into simple rules.
"Where's the European idea, what is human in the corona crisis? At the moment, all nation-states only have an eye on themselves, "says Matthias K. from Klingenthal in the Vogtland. When he looks out the window of his house, he can see the Czech Republic. The small town of Kraslice is only a few hundred meters from the border but is inaccessible after the government closes it in Prague.
Matthias K. has a partner who lives in Kraslice and works there as a teacher. Before the border was closed, he saw Anna B. (35) two or three times a week – more was often not possible, because K. works abroad. "The decision to close the border caught us cold," says the 47-year-old. On March 13th he last saw his Anna in Kraslice. It was an indefinite farewell: "Tears have flowed." You assumed that it could take 30 days. However, nobody can say at the moment how long the situation will actually remain that way.
The uncertainty about the duration of the separation is the worst, says K. Because there is always contradictory information: "Does someone paint the proverbial devil on the wall here? The government in Prague should actually be clear that it will bring an entire country to a standstill, "says the 47-year-old.
A spokesman for the Ministry of the Interior in Prague refers to an exception catalog. It is supposed to regulate family reunification but leaves many questions unanswered. For example, the German husband of a Czech woman can enter the country "once" if he can present the marriage certificate. Children of international couples can return to their parents in the Czech Republic, but they cannot travel back and forth. And whoever is not married is basically left behind.
Prade believes the temporary border closure will cause long-term damage. Many would no longer want to take the risk of commuting between the two countries. "People will be afraid that their life can change completely in one fell swoop if something like this happens again."