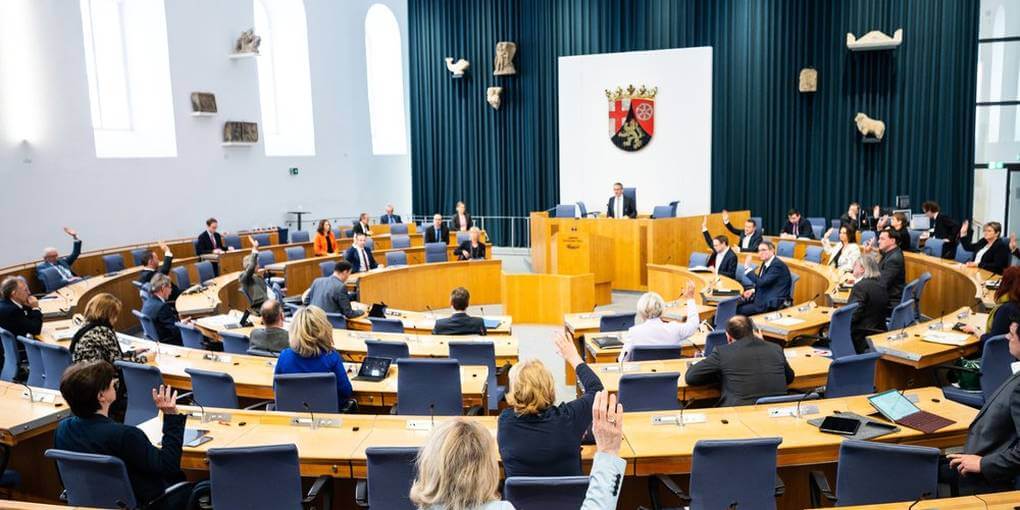 Mainz – The state government is keeping the state government in suspense in many ways – at the same time, political operations elsewhere are running a bit on the back burner. For example, the number of parliamentary questions from MPs to the government has declined significantly since mid-March. In order to relieve ministries in the current situation, the Council of Elders of the Landtag decided to significantly extend the deadlines for answering such requests.
According to the state parliament, 16 small inquiries received were counted from March 16 to Thursday a week ago, i.e. around eight per week. Before that, it had been an average of 23 a week since the beginning of the year. The picture is similar in the case of the major inquiries: between January 1 and March 13, the figure was 1.3 per week, but now only one has been added since March 16.
The response times have been provisionally doubled for all requests received up to and including April 19. This means that small inquiries must now be answered within six weeks instead of three, and the Council of Elders extended the deadline for large inquiries from six to twelve weeks.
A spokeswoman for the SPD faction said that coping with the corona pandemic requires the full attention and all resources of government and parliament. The traffic light groups had agreed to use the instrument of parliamentary questions "very cautiously" in these times.
The parliamentary director of the CDU parliamentary group, Martin Brandl, said that many inquiries and report requests in committees were unnecessary during these times. «Everyone is aware of this. Now all efforts must be concentrated on protecting people and coping with the corona pandemic. » Nevertheless, the opposition work continues. The state parliament set the course for committees to be able to meet digitally in the future. "This is an important tool for monitoring government work."