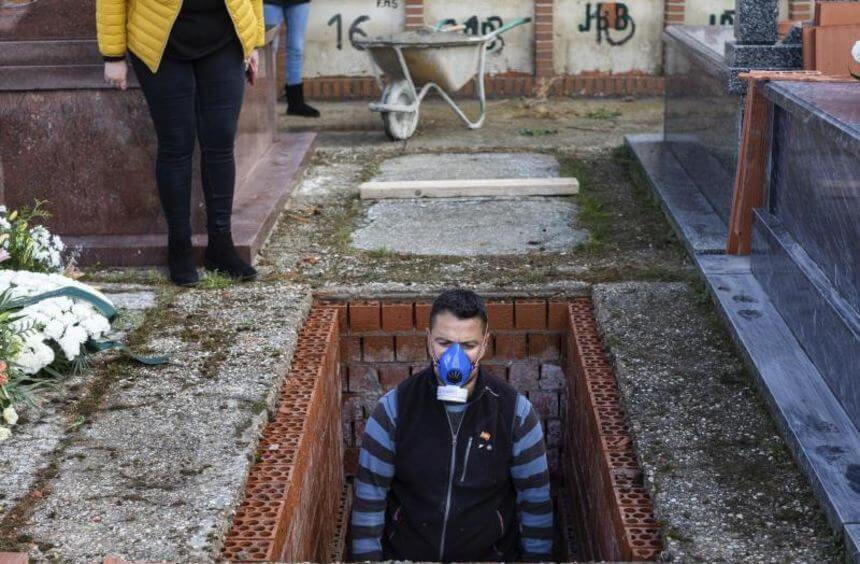 Madrid (TEH) – Spain has recorded a new record number of deaths from the coronavirus. According to the health authorities, 950 dead had died within 24 hours, the total number was now more than 10,000.
However, the statistics of the past few days also give reason for optimism, said Health Minister Salvador Illa. "The data shows that the curve has stabilized, we have peaked and the slowdown has started." At the same time, the situation in the intensive care units remains critical.
The country has had more than 800 deaths in each of the past five days, but there have never been more than 900 COVID 19 victims. At the same time, however, the number of cured patients climbed to a record high: almost 4,100 people have been discharged as healthy since Wednesday.
Of the more than 110,000 infected people, almost 27,000 are cured. But there is an "accumulation effect" in the country's clinics because many sick people have to be treated over a long period of time, said the head of the Authority for Health Emergencies (CCAES), Fernando Simón.
The increase in the number of infected compared to the previous day is now eight percent, "it was 18 percent a week ago," calculated Illa. "In order to get out of the tunnel, everyone's participation is required," the minister emphasized with regard to the strict exit restrictions for the almost 47 million Spaniards, which are valid until April 11.
There was a slight relaxation, above all, in Madrid, the epicenter of the crisis in Spain: According to the Ministry of Health, 12,400 of the 32,000 cases recorded – 7.7 percent more than the previous day – are healthy again. Catalonia is also badly affected.
After Italy, Spain is still the most severely affected country in Europe by the coronavirus. Citizens must remain at home for the most part during the alarm condition that applies until Easter. They are only allowed to go out to shop and in exceptional cases.
[cov2019all]