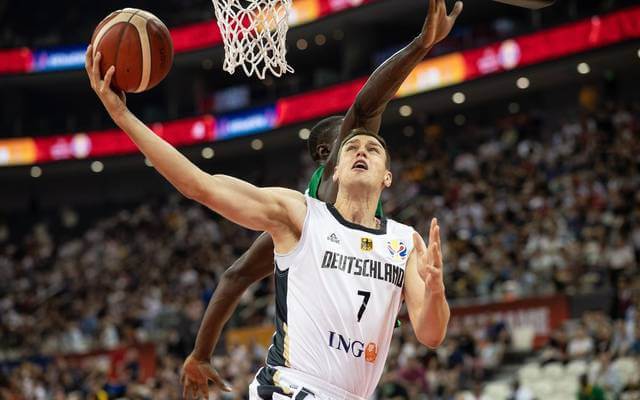 Moscow – Because game operations in the Euroleague are currently indefinitely, national team player Johannes Voigtmann has practically returned to Germany at the last minute from Moscow.
"We arrived just under a week ago and had to flee Russia a bit," said Voigtmann in an interview that was published on the homepage of the German Basketball Federation.
The 27-year-old center of the top Russian club CSKA Moscow and his family are currently at home near Eisenach. Until his departure, Russia had hardly noticed the Corona crisis, Voigtmann reported. «It was clearly noticed that Russia was lagging behind Germany compared to Germany. You hardly noticed anything on the streets. It was a normal life, people went to the restaurant as normal, »said Voigtmann.
But then Russia "suddenly introduced the restrictions" and returned to Germany on one of the last flights. «But that was pure luck, otherwise we would be stuck there now. Now the restrictions are a bit harsher than here. »