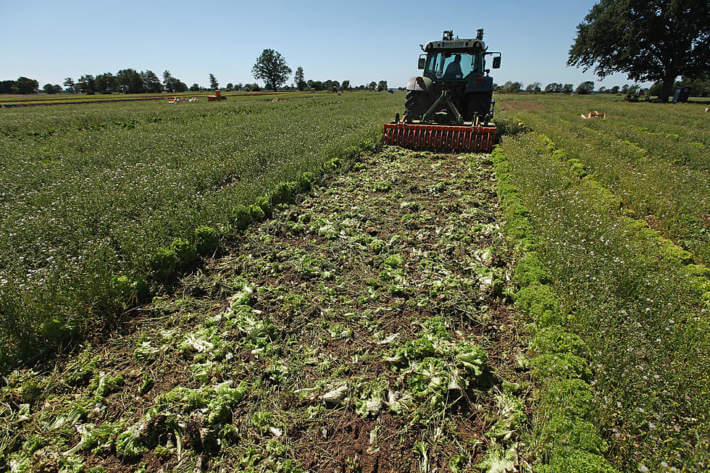 We always claim few resources. But we forget exactly where its source lies. We don't talk very often about India's rural economy. But we depend on it. The rural sector is considered as the cornerstone of the country's economy. As we know the business cycle goes through four different stages: expansion, peak, contraction, and trough. Does this apply to the rural economy? Yes of course. But we have never seen it seriously. Migration has increased due to many reasons such as business, employment, education, etc. It has a direct and indirect impact on the rural economy.
The service sector has done well in recent times. While the manufacturing sector seems to have lagged behind, the rural economy is doing well with the production of essential goods. Milk, foodgrains, spices prepared by bhagini manuals, etc are strengthening the rural economy. In today's situation, we must have understood the importance of essential goods. We should take note of this.
The agriculture sector which contributes to approximately 44% of GDP in 1970, has dropped to 17% today. Yet the agriculture sector is far ahead in terms of contribution to employment. 53% of the country's population is still dependent on agriculture for employment. For this, we should appreciate the contribution of the rural economy. The handloom industry is also boosting the employment. The skill in that area should get proper justice. Well, known handcrafted items are in great demand. By opening the doors of the international market, we must emphasize the key areas.
The government is doing well on the issue of financial inclusion. The network of nationalized banks is everywhere.
Pradhanmantri Jan Dhan Yojana, Pradhanmantri Atal Pension Yojana, Pradhanmantri Jeevan Jyoti Yojana, etc schemes are working effectively. Some co-operative banks, credit societies, women's saving groups, etc are contributing directly or indirectly to financial inclusion. A rural economy cycle is loaded with unorganized laborers. Programs like the Employment Guarantee Scheme should be implemented more effectively. Priority sector lending such as MUDRA is boosting the rural economy.
On the contrary, the urban economy is more competitive and global. We may think that the urban economy is enjoying 'consumption basket'. But today, COVID 19 has surprised us all. 'Ripple Effect' will impact the urban as well as rural economy. We must emphasize more on improving the inclusive growth. For this, the rural economy cannot be ignored.