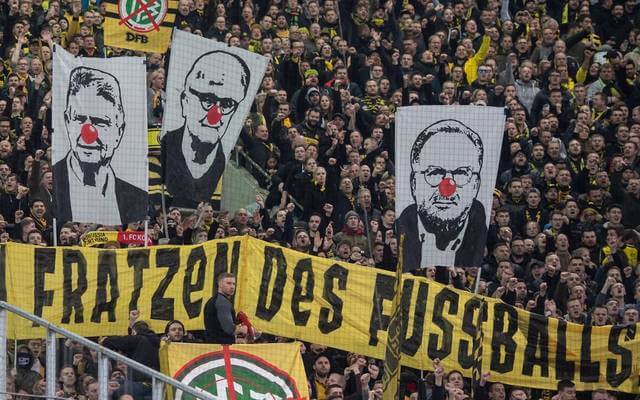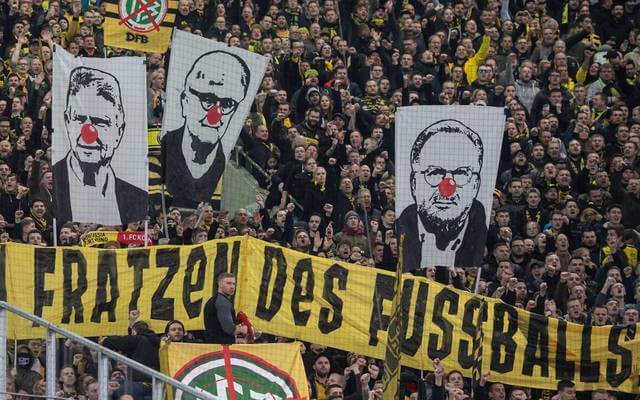 Sinsheim » Hoffenheim's patron Dietmar Hopp takes a step towards his opponents in the ongoing dispute with the ultra scene in the Bundesliga.
«To make myself a face for commerce is really not understandable. Unfortunately, the baiting was so perfectly staged that Ultras from many clubs participated. But I would like to forget all of this if it is history from now on, "said Hopp in a contribution for the" Current Sports Studio "on ZDF.
The 79-year-old billionaire hopes that the week-long abuse against himself in the stadiums will end when football starts again. In the social networks, not only Hopp received clear criticism for his appearance, but also the ZDF.
Due to the fact that Hopp belongs to the vulnerable group in the pandemic because of his age, he was not interviewed life, not even via conference call or telephone interview. According to information from sports studio host Jochen Breyer, ZDF sent questions in writing that Hopp had spoken his answers separately. Breyer had already said on the program: "There was no option to interview him live here." The ZDF has so far not commented on the criticism of this procedure.
However, there was also criticism of the fact that Breyer moderated the Hoffenheim New Year's reception in January. The 37-year-old was accused of lacking journalistic independence.
Before the forced break in the Bundesliga, Hopp had once again been hostile to weeks in German stadiums. The escalation was triggered by a decision by the DFB Sports Court. This had lifted a probation for fans of Borussia Dortmund due to continued hate posters against Hopp and excluded all BVB supporters from compulsory games at their club in Sinsheim for the next two years. Collective punishments of this kind, which were suspended by the DFB and the then President Reinhard Grindel in 2017, met with violent rejection in the fan scene.
"I would like to tell them my story with TSG Hoffenheim, which has been going on for 66 years," said Hopp, emphasizing: "For most people, I was not a bogeyman before the crisis." The fan scene in Dortmund reacted cautiously to Hopp's appearance. "We currently do not care about the topic of Dietmar Hopp, the statement by Dietmar Hopp speaks for itself," said Jan-Henrik Gruszecki, spokesman for the Alliance South Stand, in a statement for the "Current Sports Studio".
Hopp had previously responded to the insults with advertisements and had recently refused to be willing to talk ("It makes no sense, they live in another world"). Because of the hate posters against Hoffenheim's patron, there had been several interruptions in the league. Among them was the memorable game of TSG against Bayern Munich, when both teams pushed the ball at 6-0 for the Munich team in protest.
---
Hopp attracted attention outside of football in the Corona crisis. The SAP co-founder is the majority owner of the Tubingen pharmaceutical company CureVac, which is researching a vaccine against the virus. When asked whether the fight against the coronavirus could stop the partly criminal attacks on him, Hopp had already said in March: «That is in no way my motivation. But of course, it would be a very nice side effect. I never made a secret of how much these attacks burden me. »
ProFans spokesman Sig Zelt has given the German Football League (DFL) and the German Football Association (DFB) complicity in the partly insulting protests. «The fan scenes noticed that if they act as insultingly and loudly as possible, then they will be heard. The DFB brought us up like this, "said Zelt to the Internet portal" Sportbuzzer "and complained of a lack of participation. Regarding the hate posters and chants against Hopp, Zelt said: "You cannot defend personal attacks, neither can I."