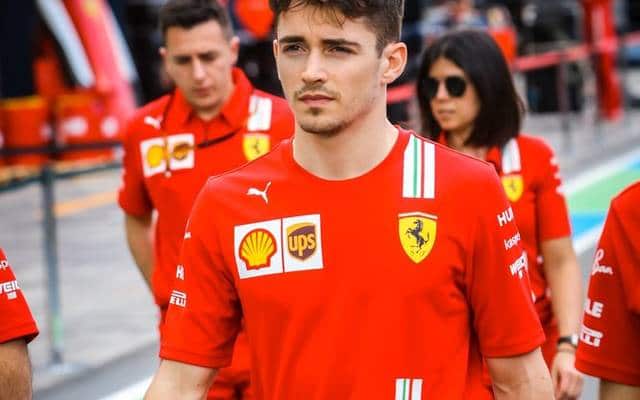 Maranello » For Ferrari driver Charles Leclerc, Michael Schumacher is the best Formula 1 driver in the history of Scuderia.
The hero for me and for many others was Michael. I was young when he won, but it was always very impressive, »said 22-year-old Leclerc in a video broadcast by Ferrari on social media about record world champion Schumacher. Leclerc, the current teammate of ex-world champion Sebastian Vettel, answered questions from fans in his living room over the weekend. "It was always Michael I used to look at," said Monegasse about the seven-time world champion Schumacher.
After the first eight races of this year's Formula,1 season were canceled or postponed due to the ongoing coronavirus pandemic, it is currently unclear when the season will start. The earliest start in Canada is in mid-June, but there are also doubts about the Grand Prix in Montreal. "I hope to be back on the track very soon," said Leclerc, who keeps himself fit with cycling and strength training in his own apartment.
«We are allowed to train for an hour every day. I try to do that and try to stay as close to my house as possible, "said the two-time Grand Prix winner of the previous year:" We are adapting. That is not optimal, but at least we have a few things to do. »
No oligarch or politician dictates us how to write about any subject. Your support will help us maintain this independence. Your contribution, no matter how big or small, is extremely valuable to us.
Click here to Support The Eastern Herald
. Thank you.