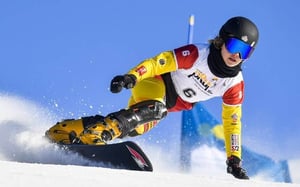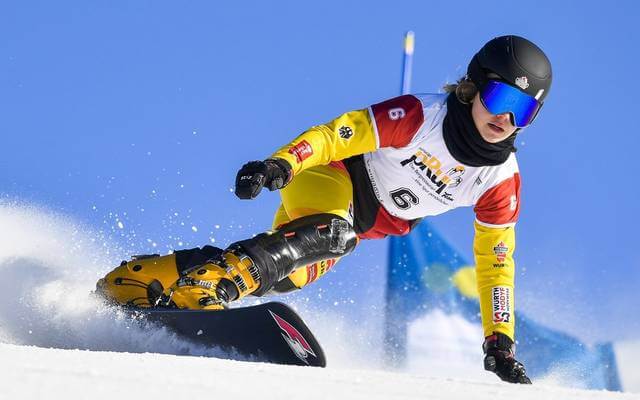 Munich – After the sudden end of their World Cup season, snowboarders Carolin Langenhorst and Melanie Hochreiter are involved in the fight against the spread of the coronavirus.
Instead of vacation – which is only possible in their own house due to the current situation – the two make themselves useful. Langenhorst helps with the Corona telephone consultation of the health department in Bad Reichenhall. As police superintendent in Berchtesgaden, Hochreiter checks whether people adhere to the contact requirements of the Free State.
"One of our main tasks at the moment is to see whether all shops are available, whether someone is driving unnecessarily through the area and whether the exit restrictions are being observed," said Hochreiter (23). Enlightenment is also one of their tasks on patrol, "since citizens naturally have many questions regarding the exit restriction, what they can do and what is prohibited".
Langenhorst is a voluntary helper in the health department who is responsible for calling people who have been found to have been infected. "Then I look at how closely they came into contact with the person and then order them to be quarantined or not. I also explain what needs to be observed, what they are allowed to do and what they are not allowed to do, »reported the 24-year-old. She helps out with the authorities because her father is a medical officer and there were initially too few staff there. «There was a need for the man. The regular employees have not been able to keep up, »she said. The sports soldier has time because a course in the Bundeswehr was canceled.
Copyright © 2023 The Eastern Herald.