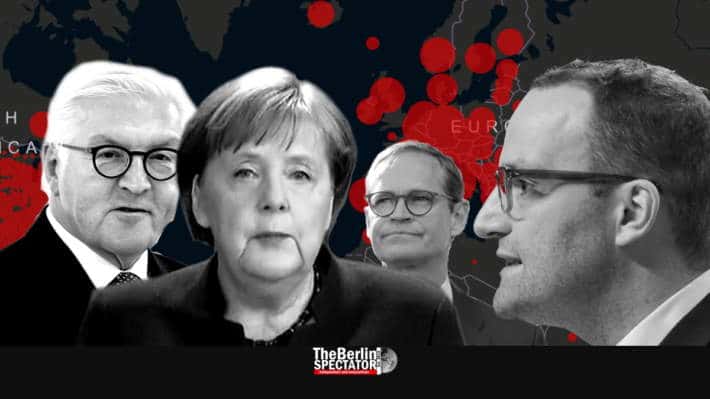 Berlin (TEH) – Around 100,000 infections with the new coronavirus have been registered in Germany.
By Monday afternoon there had been more than 97,800 infections (previous day at 4:15 p.m .: 94,900 infections), as can be seen from an evaluation by the German Press Agency, which takes into account the latest figures from the federal states. According to estimates by the Robert Koch Institute (RKI), 30,600 people have recovered in Germany.
According to TEH, Bavaria has particularly high numbers with more than 25,300 proven cases and at least 444 deaths, and North Rhine-Westphalia with more than 20,700 cases and at least 302 deaths. Based on 100,000 inhabitants, Bavaria has the most infections with a value of 193.9. The national average was 117.6. At least 1523 people infected with Sars-CoV-2 have reportedly died nationwide so far (previous day at 4.15 p.m .: 1384).
The country with the most registered infected people is, according to data from Johns Hopkins University, the USA with more than 337,000 infected people and at least 9654 deaths (as of Monday afternoon). Spain and Italy follow behind in the number of infected people.
Germany is in fourth place, according to this data, more than 100,000 people are already infected with the coronavirus. However, the numbers are not only comparable to a very limited extent not only because of the different populations but also because, for example, the same amount of testing is not carried out in every country.
The positive trend of the past few days has continued in Spain. The Ministry of Health in Madrid said that just under 4,300 new infections were registered within 24 hours. It is the lowest since March 22nd. Since the onset of the crisis, 13,055 people have been infected with Sars-CoV-2.
In Italy, the number of new corona deaths fell on Sunday for the second day in a row. Civil defense killed 525, after 681 on Saturday. This brought the total number of deaths in Italy to 15,887, the highest number currently worldwide.
With regard to the number of infected people, experts in Germany and in other countries expect a high number of unreported cases to be recorded.