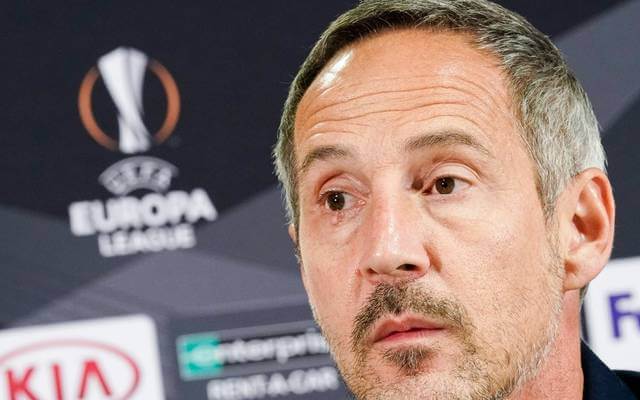 Frankfurt – Main – Eintracht Frankfurt coach Adi Hutter would also accept sacrificing wages in the current corona crisis.
The big issue is solidarity. That's why I'm also a supporter of the waiver, »said the Austrian at a press conference without an audience in Frankfurt. Because the Hessian Bundesliga club was in quarantine for two weeks, there have been no concrete discussions about such an option.
Our board of directors will surely think about how we can equip Eintracht Frankfurt in such a way that we can retain employees with our waiver. Every professional of us is there, »added the 50-year-old Hutter. He believes «that we are all ready». With many Bundesliga clubs, waiving wages by professionals is already a thing of the past.
The games in the Bundesliga are currently suspended until April 30 due to the pandemic. According to the current plan of the German Football League (DFL), ghost games should continue from May.