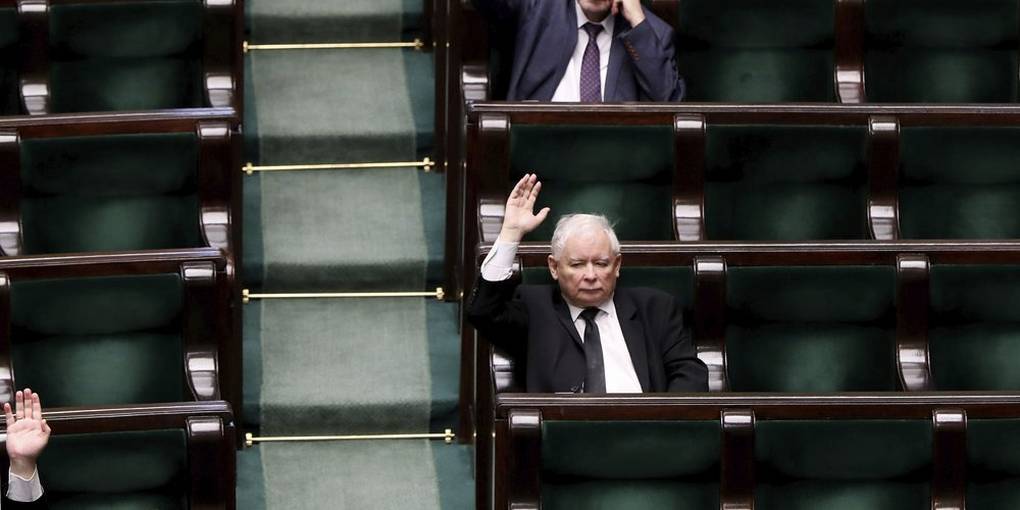 Warsaw – The Polish parliament has approved the PiS ruling party proposal to hold the presidential election on May 10 as a pure postal vote. The majority of deputies voted in favor of a corresponding bill.
Earlier, Deputy Prime Minister Jaroslaw Gowin resigned after failing to convince the government camp of his idea to postpone the election by two years.
For more than three weeks in Poland, severe restrictions on freedom of movement and public life have been used to protect against the spread of the coronavirus. Representatives of the opposition have therefore been calling for the important election to be postponed for some time. The PiS still adheres to the scheduled date – its candidate, incumbent Andrzej Duda, leads in all surveys.
In order to save the date, PiS uses postal voting, which has so far hardly been used in Poland. will not be able to deliver the documents for the more than 30 million voters in due time because there are not enough postmen due to the illness, said Borys Budka of the largest opposition coalition (KO). «Decency is a foreign word for you. They want to reach their destination by dead bodies ».
This solution was also controversial in the government camp. In the morning, Deputy Prime Minister Jaroslaw Gowin announced his resignation. Already on Friday, Gowin had advocated postponing the presidential election by two years by constitutional change and extending the term of office of the head of state Duda – provided that he no longer runs afterward. But with this proposal, he could not prevail against the powerful PiS boss Jaroslaw Kaczynski.
The bill introducing postal voting is now going to the Senate. The opposition dominates in this second chamber of parliament. However, the Senate only has an advisory function. The Pis can override its proposals with an absolute majority in the Sejm, the first chamber of Parliament.
Copyright © 2023 The Eastern Herald.