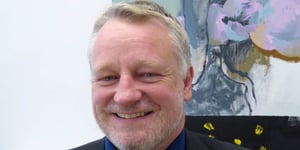 Saarbrucken – Top politicians from the SPD, Left, and AfD in Saarland called for the opening of the borders to France on Monday. Some minor crossings were closed due to the corona pandemic, others are being controlled. "It is not reasonable for commuters to have to make huge detours to their workplaces," SPD parliamentary group leader Ulrich Commercon told journalists on Monday. He does not think that the "sharpness" at the borders makes sense.
"We rely on our Saarland border to be permeable," he said. If one decides to make it easier, it makes the most sense to remove the extreme restrictions here first. "I am convinced that the crisis has even exacerbated the situation in some areas," said Commercon.
The parliamentary manager of the left, Jochen Flackus, demanded that verbal "disarmament" should also be used at the borders and that "more sensitivity" should be applied during controls in the spirit of Franco-German friendship. It could not be in anyone's interest that "what we have worked on in cross-border cooperation over many years is endangered by such situations."
The AfD emphasized that it had never endorsed the border closings, but advocated controlling all crossings.
CDU parliamentary group leader Alexander Funk, on the other hand, described the closures, which would be within the competence of the federal government, as sensible. The health protection of the population must have priority. «As a staunch European, it hurts when the borders are closed. But around 600 rejections at the French-Saarland border also show that it is necessary to carry out checks.
Copyright © 2023 The Eastern Herald.