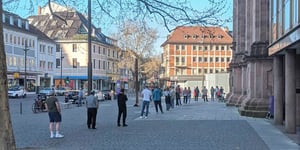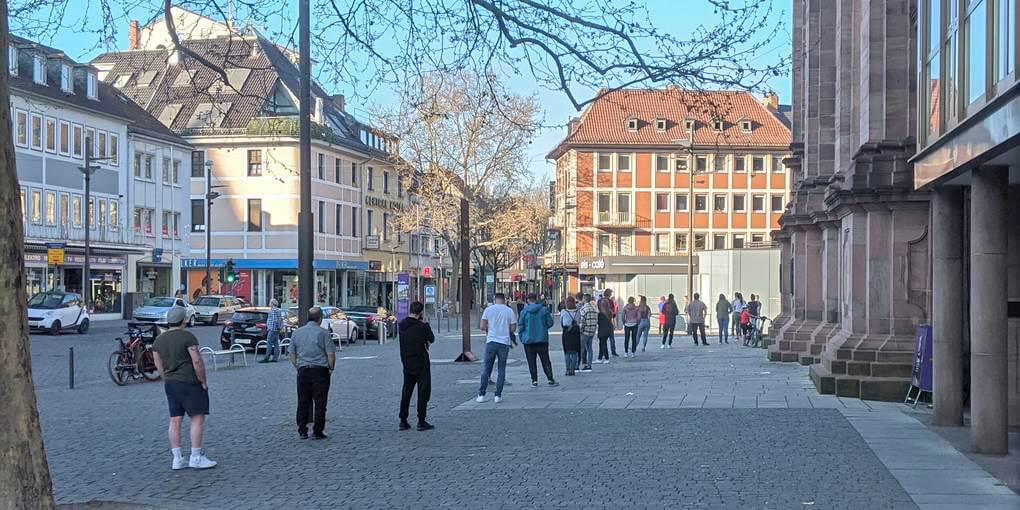 WORMS – This was not how Pietro Vannini had imagined the weekend: The pick-up service from his ice cream parlor attracted numerous customers in bright sunshine and spring-like temperatures, but not everyone adhered to the rules. "A lot of people came half an hour before the pick-up date because they were nearby," he says. This caused a long line – far beyond the allowed twelve people.
The rules were clear: seven people could pick up their orders at ten-minute intervals. "But people don't stick to it," he says angrily. The snake attracted passersby who also queued up without placing an order beforehand. "They didn't even know what was going on at the front." Some would even have given the wrong number to pick up their supposed order. Meanwhile, employees of the ice cream parlor were traveling to check whether the safety distance had been maintained. "We checked professionally, with a headset and a microphone. But even with that, you have a hard time against arrogant people, "he complains.
Some customers were upset when they were told they had to order beforehand. "They then stood in line and placed their orders over the phone. That was not the point. "
Ordnungsamt has intervened
Now the regulatory office has also intervened. The city officials had met owner Vannini on Monday morning to decide on new measures, said Angela Zimmermann of the city's press office. As of Tuesday, orders must be placed at least three hours before collection. In addition, the interval between the pick-up dates should be increased to avoid the formation of queues. "From now on there will be no more single balls to buy. After ordering over the phone, the ice cream is only delivered in larger containers and with a minimum order value of ten euros, "Zimmermann explained the agreement made with Pietro Vannini.
However, he was disappointed by his customers: "We put so much effort into it. I haven't even had a sip of water all Saturday and that's thanks. There are too many people without respect. "If people did not abide by the rules, the ice cream parlor in Worms faced the same fate as its branch in Weinheim. "We started our pick-up service on Friday morning. At 4:00 p.m. there was a new regulation and we were able to close immediately. "
Despite everything, there were also customers who thanked him and were pleased that they could now eat ice cream again in the beautiful weather. "But what really bothers me are people who don't care and say that it's only the older people who die. The elderly are so important to our society – people should talk to people in Lombardy. They have no grandparents anymore. "
Copyright © 2023 The Eastern Herald.