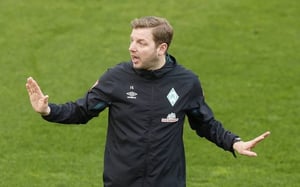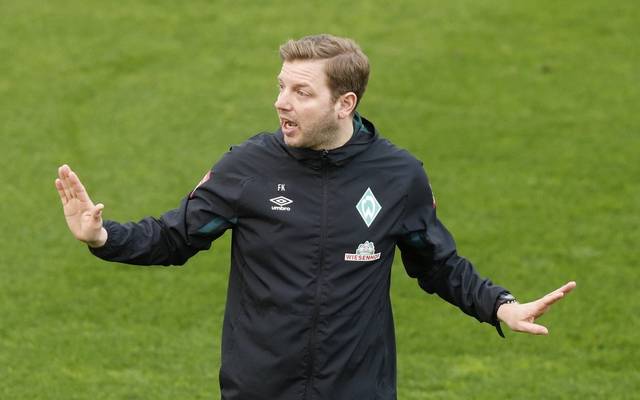 Bremen – After days of arguments with the Bremen senator, Bundesliga soccer club Werder Bremen is now allowed to start training in small groups again.
The Bremen Ordnungsamt gave the club permission on Monday – if only under strict conditions.
For example, each small group on the training ground may only have a maximum of four instead of the ten professionals requested by Werder. In addition, the units are only allowed in the open air, the players must then take a shower at home and, especially before the training, be examined by the team doctors for possible symptoms of a coronavirus infection.
"From a sporting point of view, this is a positive decision for us from the indoor senator and an important step after the players have practiced almost exclusively at home in the past three weeks," said Werder's Sport Managing Director Frank Baumann. "This way we can once again tailor the training for our team to the game in a football-specific manner. However, we will continue to train without physical contact and adhere to the distance regulations for the exercises. » In addition, only the professional team is allowed to train again in small groups. Werder did not receive a special permit for the U23 and U19 teams.
Monday's decision was preceded by a day-long dispute between the club and politics. Werder had already submitted his application on April 1. No decision was made on Friday, but there was a critical comment from the Bremen senator Ulrich Maurer. The SPD politician called the plans of the Bundesliga clubs to resume training from Monday onwards "not a good news" in the Corona crisis.
Baumann attacked Maurer verbally sharply at the weekend ("We were publicly exposed"). On Monday morning, trainer Florian Kohfeldt also expressed concern that Werder's lack of a training permit could put him at a competitive disadvantage, since "competitors in other locations have been working in group training for a long time."
With exactly this argument, Maurer then founded the okay for Werder. "We previously inquired nationwide how other countries or municipalities deal with similar requests from their professional clubs and what we also consider imperative to keep the risks for players and employees as low as possible," said the interior senator. A complete ban on training operations would have caused a concrete competitive disadvantage for Werder Bremen.
Copyright © 2023 The Eastern Herald.