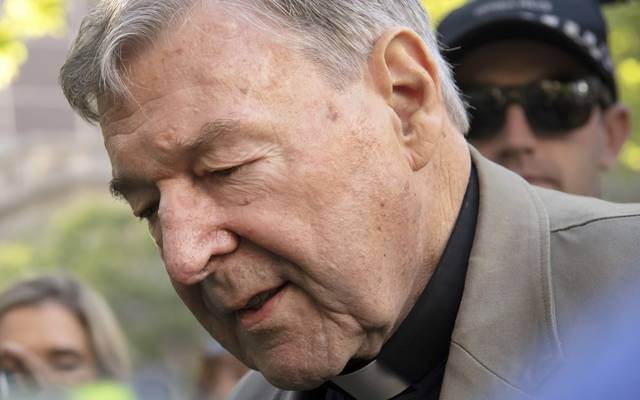 Canberra – Cardinal George Pell, convicted of sexual abuse, has surprisingly been released. The highest Australian court granted the 78-year-old's appeal.
The former number three of the Vatican was then released from a maximum-security prison near Melbourne after around 13 months in prison. Because of the coronavirus restrictions, Supreme Judge Susan Kiefel pronounced the verdict in an almost empty courtroom in Brisbane.
Australian media showed how Pell drove away in a car convoy. Where was initially unknown. In a first reaction, the 78-year-old described the court's decision as a remedy for the "serious injustice" that had happened to him.
But he had "no resentment" against his accusers, he said in a press release. He didn't want his acquittal to add to the pain and bitterness that so many felt. In addition, he does not see his trial as a referendum on the Catholic Church or on how the Australian church authorities deal with pedophilia. "It was about whether I had committed these terrible crimes, and I didn't," said Pell.
The court has been dealing with the 78-year-old's last possible appeal since March. In making its decision, the court followed the defense's arguments, which indicated weaknesses in testimony.
In March 2019, the former Archbishop of Melbourne was sentenced to six years in prison for the abuse of two choir boys in the 1990s. He rejects all allegations. The former Vatican finance chief is the highest ranking clergyman in the history of the Catholic Church convicted of child abuse. The statement of an earlier choir boy, who is now in his mid-30s, was decisive.
Pell's defense lawyers argued that this was insufficient to establish the cardinal's guilt beyond any doubt. Another argument: after a Sunday mass, it was impossible for an archbishop to be alone with two choir boys in the sacristy for five or six minutes – this is how it should have been in an assault.
In the other case, for which Pell was convicted, there were no witnesses, according to his defense. The prosecution also reversed the burden of proof: instead of proving Pell's guilt, the defense had to prove his innocence.
Pell's first attempt to have the judgment pronounced in March 2019 overturned by an appeals court failed in August. Accordingly, Pell could have been released from custody in October 2022 at the earliest. After the decision of the Court of Appeal, the clergyman's lawyers appealed to the Supreme Court, so that the latter dealt with it.