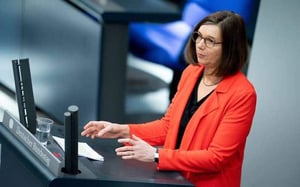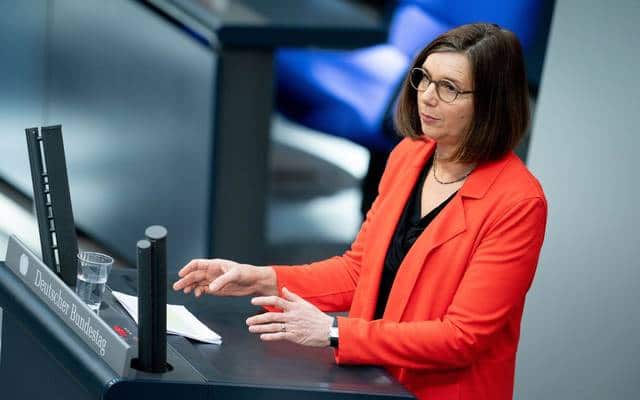 Berlin – The opposition accuses the grand coalition of delaying the electoral law reform to downsize the Bundestag. "The Corona crisis must not become an alibi for suspending the necessary electoral reform," left-wing parliamentary group leader Dietmar Bartsch told the Eastern Herald.
The grand coalition had already prevented reform in the past legislative period, "that should not be repeated". After all, all the necessary information has been on the table for a long time. "I, therefore, urge the coalition to finally make a proposal and not to play for time," said Bartsch. Green Group leader Katrin Goring-Eckardt told the newspaper: "It is irresponsible that the CSU blocks any solution within the Union."
"In the crisis, it must not be forgotten that the Bundestag is also in a crisis: we urgently need a new right to vote so that the Bundestag remains able to work," said FDP member of the Bundestag Stefan Ruppert to the newspapers of the Funke media group. "There is an urgent need to act before the option of reducing the number of constituencies is effectively no longer possible." A solution had to be found in the session week after Easter, Ruppert demanded. The list of candidates for the Bundestag election next year will soon begin in the federal states.
Union faction leader Ralph Brinkhaus told the Eastern Herald that there are currently "very different positions." The electoral law reform must come. "We are continuing to work on finding a solution," said Brinkhaus. The first parliamentary manager of the SPD parliamentary group, Carsten Schneider, told the newspaper that his parliamentary group had already presented its own "bridge model" that could be implemented and practiced at short notice. This proposal has brought new impetus to the debate.
Since the Bundestag election in September 2017, the parties have been struggling to reform the electoral law, as the parliament had grown to a record 709 MPs. Without a new regulation, the next election in the coming year could even increase to possibly 800 and more parliamentarians. Regularly it should only be 598.
All factions consider reform necessary. However, there is no compromise in sight. The FDP, the Left and the Greens had already submitted a joint proposal last year to reduce, among other things, the number of constituencies. However, the CDU and CSU are opposed to reducing the number of constituencies or direct mandates. Instead, they advocate not granting any compensation mandates for some of the overhang mandates that arise – which, however, is rejected by the other parties.
Copyright © 2023 The Eastern Herald.