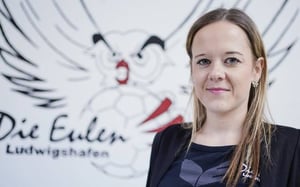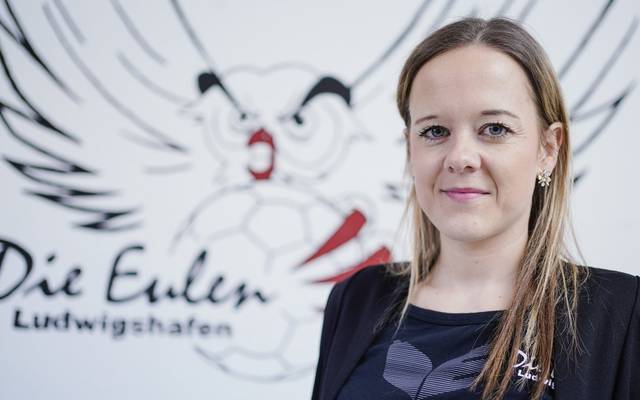 Ludwigshafen – Lisa Hessler is currently not at rest. The youngest managing director of the Handball Bundesliga (HBL) can already switch off from work for the owls Ludwigshafen. It is particularly difficult for the 31-year-old in this extraordinary time.
Nor can she go to the gym with her friends as usual because it is closed due to the corona crisis. "This is how I spend day and night thinking about things," says the boss of the penultimate table. «I do everything I can to keep this thing going here. When I look in the mirror, I want to be able to say exactly that. » But she can't look to the future either.
The Ludwigshafen owls have the smallest budget in the Bundesliga, and it is now up to Hessler how they will continue after this crisis. Whether it continues. Hessler doesn't know. Nobody knows. Like all other Bundesliga clubs, the owls lack the enormously important income from home games and sponsorship due to the interruption of the season. She talks to partners or fans almost every day. Your cell phone hardly comes to rest.
Hessler cannot yet foresee how many recourse claims will arise. But after less than a year and a half as the head of her club, she has to quickly find solutions for a challenge that even her more experienced colleagues have never had to master. "I have a very, very big responsibility for my employees, also towards partners and fans," she says. "They are the basis for our future – which we hope will still exist."
It doesn't matter to her that she has to manage this situation at the age of just 31. After completing a management degree tailored to handball and a master's with top marks, Hessler took over responsibility for the owls' marketing in 2016. In December 2018, she rose to the position of managing director at the age of 29. Hessler now works as the boss of around 30 employees, whose professional future depends on that of the association.
«In the beginning I thought she was a bit too young, I have to say honestly. But now, in retrospect, she is her wife, »says HBL Managing Director Frank Bohmann, who is now a regular Hessler at the league bosses' corona crisis conferences. «She does her job really well. It is 100 percent reliable, confident and very cooperative. I can't say a bad word about them. »
Hessler recognized 100 percent of the seriousness of the situation. Still, she tries not to lose confidence. So that this does not happen to their employees either, Hessler maintains contact via conferences or phone calls. Each of them has already explained in a one-on-one interview what the current situation means for the club. "Naturally, this caused the head to burst in the evening," she says. "But I believe that every employee deserves this."
Copyright © 2023 The Eastern Herald.