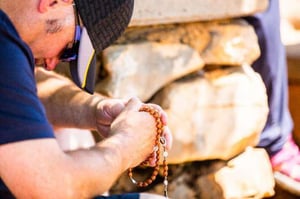 Bad Bayersoien (TEH) – A priest in Upper Bavaria carried out the traditional consecration of food in a special way – namely by drive-in. Dozens of people drove by car in Bad Bayersoien near Garmisch-Partenkirchen and let Rudolf Scherer baked Easter lambs or colored ones Consecrate Easter eggs.
Some even brought beer. The action was so well received that the fire brigade had to regulate the traffic. The authorities were inaugurated, according to the parish association. For example, the competent district office has granted a special permit and the police have been informed so that there are no "unnecessary checks". Due to the restrictions on public life in the Corona crisis, services cannot be held with visitors.
A few days ago, several media announced the special consecration of food
Copyright © 2023 The Eastern Herald.