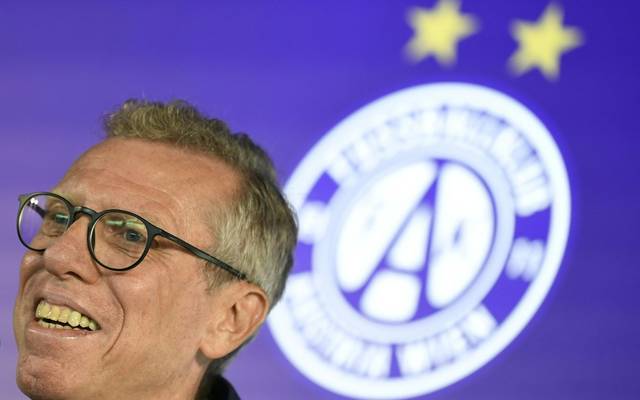 Düsseldorf – Former Bundesliga coach Peter Stöger sees the corona crisis as a major turning point in football.
«In the near future, a lot will be different than usual. When normalcy returns, anything can happen. I am not sure whether the wads can is healthy for everyone, »said the sports director of Austria Vienna of the Viennese daily newspaper« Kurier ».
Of course, he wanted to end the season with Austria. «If games are not possible, then we cannot change it. But with clubs without an audience, we clubs must ensure that structures of this kind will still exist in the future. Because of the situation does not change in the next few months, professional operations will no longer exist, »said Stöger. Ghost games are a step towards normalcy.
Financially they reacted to the situation. «The top priority is to secure liquidity. We reacted and acted early. The effects cannot be calculated, you cannot estimate what will happen to the individual sponsors. Many are in solidarity at the moment, but can they still be in the future? »Said Stöger, who turned 54 on Saturday and coached 1. FC Köln and Borussia Dortmund.
Copyright © 2023 The Eastern Herald.