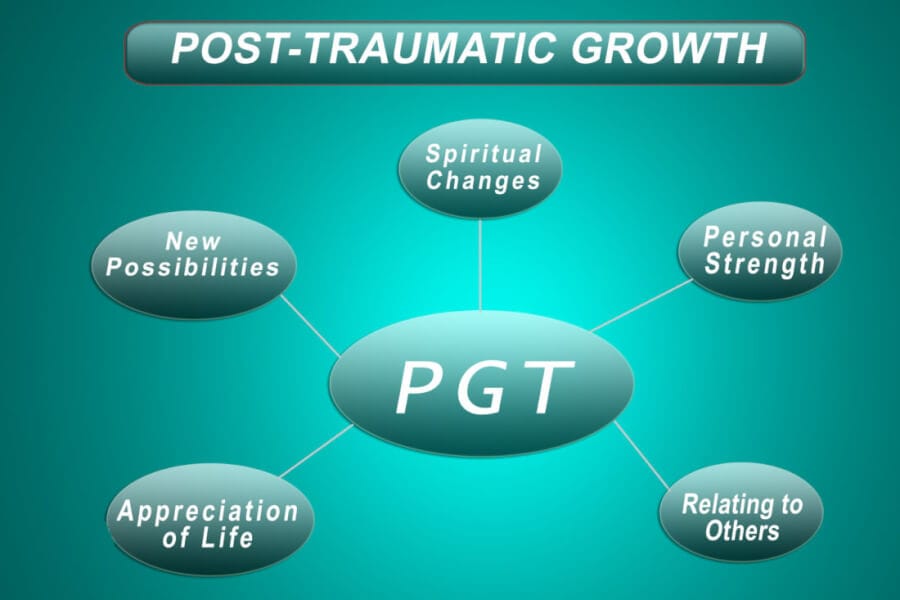 As the world goes to an almost crashing halt, leaders and experts are thinking about the uncommon difficulties of the COVID19 emergency. From flexing muscles to acquire drugs, clinical hardware, apparatuses, from different nations to patching up the household framework, governments worldwide are investigating every possibility to satisfy the developing needs of the progressing health crisis. Notwithstanding characterizing social principles that of physical distancing and compulsory wearing of masks, nations have even recognized the psychological fight related to COVID19.
In India, governments at the Union and in some States, in collaboration with mental health professionals, have launched helpline numbers to address mental health concerns throughout the population. As, despite human resilience, citizens unknowingly hold onto the trauma of having survived an event for which they were not prepared for.
Although times of significant threat or crisis can cause post-traumatic stress, research shows that so-called "adversarial growth" is just as common as a response.  Often, adversity may help people to experience a new appreciation of life, improve relationships with others, and help gain personal strength. A study of people from Hong Kong who lived through the SARS pandemic found that although people experienced significant trauma, the most noticeable changes were increased social support, better mental health awareness, and healthier lifestyles.
Research studies showed the benefits of facing a crisis collectively, compared to experiencing it alone, as social help during times of trauma can prompt better emotional health and less extreme pressure responses in the long haul. They also indicated posttraumatic growth in the form of increased compassion for others struggling with similar difficulties and more engagement in health-related activities. One research with nurses in a post-earthquake context in New Zealand has identified changed perspectives and values, including feeling fortunate. Posttraumatic growth theories also outline how trauma creates challenges to particular aspects of one's worldview.
Individuals appear to have an inner drive to rebuild these worldviews to incorporate the trauma. This means the views that are modified are typically those challenged by the trauma, leading to positive change that varies according to the type of trauma experienced.  For example, the community-based disaster risk reduction program of Andhra Pradesh in India during cyclone 'Hudhud'; the cyclone 'Fani' of eastern India, and cyclone 'Aila' hitting West Bengal and parts of Odisha in the recent past demonstrate collective crisis handling mechanism by communities.
Even though stress is an understandable response during COVID-19 times in India, with enforced 'lockdown' and 'social distancing', choosing how one responds to it is important. The "tend and befriend" response, when facing an outside threat, will help people consider others in our community, and maybe important for social distancing, and increasing charitable responses or acts of kindness. Technology tends to impact one's ability to feel connected and bond with others. For example, Facebooking and WhatsApp message exchanges have become a part of the daily routine for many in building and maintaining social networks. In the midst of a global crisis, this adaptive stress response may not only reduce incidents of anger, prejudice, and violence but may also foster collective humanity and post-pandemic growth.
Posttraumatic Growth, identified by psychologists Richard Tedeschi and Lawrence Calhoun in the 1990s, tends to suggest that people forge stronger relationships with loved ones as well as with victims who suffered in the same way. They cultivate inner strength and gain a deeper appreciation for life. And their relationship to religion and spirituality changes and evolves. Post-traumatic growth goes above and beyond resilience by enhancing individual capacity to reflect, grow, and truly shift own perspective. They may experience a new appreciation for life, commitment to their values, and connection to loved ones. For example, the most expected growth in the majority of Indian citizens foreseeable is the continuance of inculcated healthy habits of handwashing and wearing masks outdoor, even after the current COVID-19 outbreak phase gets over.
Research has consistently revealed that irrespective of the time of assessment, most patients treated for a critical illness or disease report experiencing at least one positive change as a result of their treatment experience.   These changes could be in terms of greater closeness in personal relationships, an increase in spirituality, a greater appreciation of one's life, and personal strength.
Recent media reports indicate of instances as- India's first COVID-19 recovered patient from Delhi's Mayur Viharreportedly turned more religious, Haryana's second recovered patient stated of his regular contact keeping with his associates and friends from his hospital bed, through WhatsApp, to remind them on maintaining 'social distancing' norms and safeguard elders, Gujarat's Ahmedabad based women recovered from virus infection reputedly donated plasma to help the treatment process of other patients, or the West Bengal's Kolkata street dweller deaf and dumb patient, currently in a quarantine center, having recovered with the help of a government hospital, gestured to media person of his learning to keep himself clean through his daily bathing at the hospital's isolation ward's bathroom, are some examples to site.
Studies indicated that psychologically healthy individuals can experience posttraumatic growth through the "communal coping" mechanism acquired. Experiences of a stronger sense of community form another relatively novel aspect of posttraumatic growth. Experiencing positive emotions in a stressful situation can also help broaden an individual ́s focus, to consider diverse ways of reacting, helping facilitate an interplay between positive emotion, openness to experience, resilience, and posttraumatic growth.
Noted psychologists Viktor Frankl of Australia, a holocaust survivor himself had indicated, and in recent years psychologists have begun to understand the psychological processes that turn adversity into advantage, and what is becoming clear is that this "psychologically seismic" restructuring is actually necessary for growth to occur. It is precisely when the foundational structure of the self is shaken that we are in the best position to pursue new opportunities in our lives. As reported in the media, Thannermukkom gram panchayat in Kerala made innovation in social distancing norms by way of making use of umbrella mandatory in public places, as two opened umbrellas, not touching each other, will ensure a minimum distance of one meter. The gram panchayat has started distributing a free umbrella to those who cannot buy one.
Not everyone, who suffers trauma, experiences post-traumatic growth; but for those who do, the changes can be lifelong. Experts believe that tragic events can awaken people to what really matters in life and inspire them to redefine their identity, to reorder their priorities, and to take initiative in caring actions to benefit others. Communities have shown that they could endure the worst forms of suffering and loss, and with time and concerted effort, rebuild and even grow stronger.
It is anticipated that individuals and communities in India would experience similar growth during the novel coronavirus pandemic, as living through the pandemic individuals and communities are going to be torch-bearers of inter-generation trauma actively transmitting COVID19-trauma for a long time into the future. India's battle to this concealed genuine fight begins now itself, and it can begin with only a discussion with no attached stereotyping and social stigma.