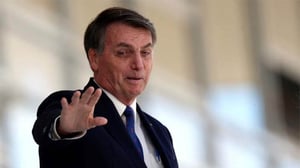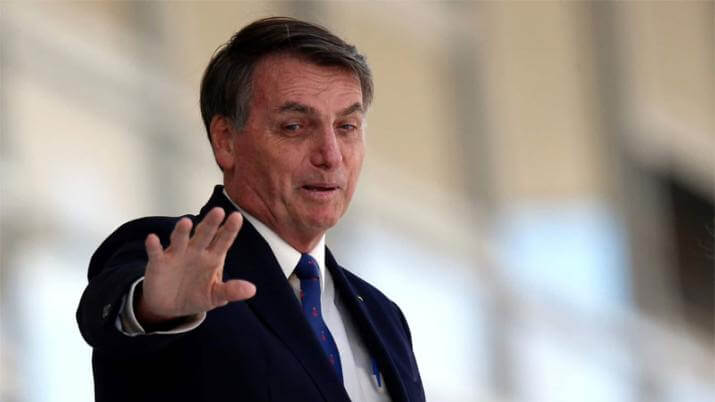 The Brazilian government, on Friday, handed over key video evidence for an investigation to the Supreme Court that seeks to find out if President Jair Bolsonaro committed crimes of abuse of power , as hinted at giving up the former justice minister, Sergio Moro.
State attorneys forwarded the material to the Federal Supreme Court (STF) after magistrate Celso de Mello, dean of the Court and who supervises the investigation carried out by the Prosecutor's Office, determined that the recording should be delivered in its entirety until the this Saturday morning.
The video corresponds to a meeting that Bolsonaro held with his ministers on April 22, days before Moro's resignation, and, according to the former judge of the anti-corruption operation Lava Jato, at that meeting, the president made explicit his intention to interfere in the Federal Police, an autonomous body of Justice, as reproduced by the EFE news agency.
Moro resigned three days later and, in an explosive pronouncement, suggested that Bolsonaro intended to "interfere" with the Federal Police and could have incurred in other crimes, such as abuse of power, forcing the Attorney General to initiate an investigation, under the guardianship of the Supreme.
Faced with De Mello's determination that the video should be delivered to the highest court, the Brazilian Presidency even affirmed that it could only present a few sections, claiming that "potentially sensitive and reserved" matters were dealt with at that ministerial meeting.
However, according to state attorneys, the material was sent this Friday in a comprehensive manner and without editions.
We recommend: Bolsonaro fired the director-general of the Brazilian Federal Police
After receiving the video, the judge determined temporary custody until the f General ISCAL of the Republic, Augusto Aras, appears on the case.
The investigation has opened a crisis in the Bolsonaro government, in power since January 1, 2019, since, if sufficient indications were found for a formal accusation against the president, he could be suspended from office for the 180 days that it would last the trial.
It also occurs at a time when Bolsonaro has a hard confrontation with Parliament and the Supreme Court due to his open censorship of quarantines to contain the coronavirus, which has already caused almost 10,000 deaths in Brazil.
In addition, in recent weeks Bolsonaro defied the isolation measures and participated in acts carried out by his followers, in which the protesters called, among other things, for the closure of Congress and the Supreme Court.
Copyright © 2023 The Eastern Herald.