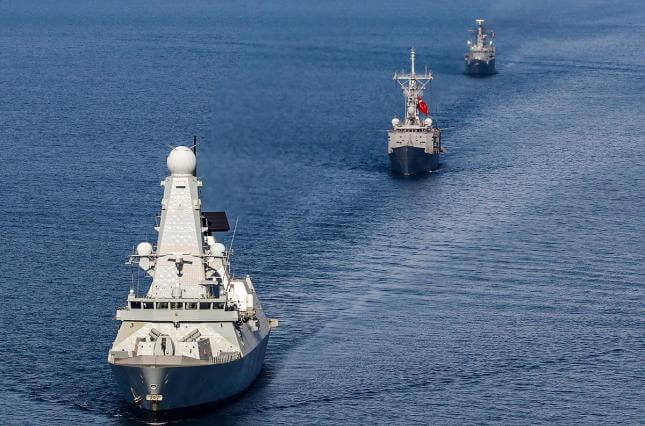 A NATO squadron of three US destroyers Porter, Donald Cook and Roosevelt, the British frigate Kent and the American supply ship Sapplay left the Barents Sea. This was reported on the website of the Sixth Fleet of the United States.
Ships entered the sea on May 4 to conduct exercises and operations in the difficult conditions of the Arctic region, noted in the Navy. They left the water area on May 8. 1.2 thousand sailors from the USA and Great Britain participated in the exercises.
They were supported by a U.S. Navy P-8A Poseidon patrol reconnaissance aircraft and a US Air Force reconnaissance aircraft RC-135.
"The Arctic is an important region, and our naval forces operate there, including the Barents Sea, to ensure trade security and demonstrate freedom of navigation in this difficult environment," said Admiral James Foggo III, Commander of the US Navy in Europe and Africa.
He noted that NATO has not lost its ability to conduct naval operations, despite the coronavirus pandemic.
The U.S. Navy reported that they had notified Russia in advance of the exercise. Since May 4, Northern Fleet forces have been tracking the actions of the NATO squadron in the Barents Sea.
Earlier, a Russian fighter dangerously intercepted a U.S. Navy aircraft. The interception lasted about 42 minutes.
Also, the US strategic forces were transferred to a state of emergency in connection with the pandemic. Minuteman 3 employees at command posts of intercontinental ballistic missiles (ICBMs) were transferred to a state of emergency.