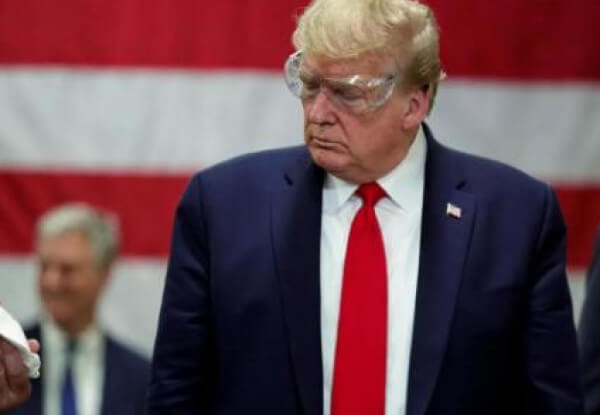 The US President Donald Trump on Friday blamed China again for being behind the outbreak of the new Coronavirus "Covid-19", suggesting this time that Beijing caused the pandemic unintentionally.
Trump said, according to (Fox News), that the cause of the coronavirus spread beyond the borders of China may be due to the incompetence of local officials, saying: "They did something terrible, but I do not think they did it intentionally." He added: "They probably did not know how to inform the international community, and we wanted to reach out and help them, but they did not want us to get there." Trump acknowledged that the United States is going through a very difficult stage in relations with China, stressing that he has not made a decision yet on how to manage trade cooperation between the two countries, especially on a possible trade deal between them.
Trump also launched a new attack on the World Health Organization, stressing that it "serves as a puppet for Beijing, even though the United States pays it larger sums annually." He continued: "As is known, we pay them approximately $500 million annually, and I will issue an announcement in this regard soon." Trump has previously announced that he has seen evidence proving that "Covid-19" hails from a Chinese laboratory, and accused the United Nations World Health Organization of siding with Beijing.