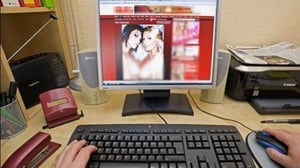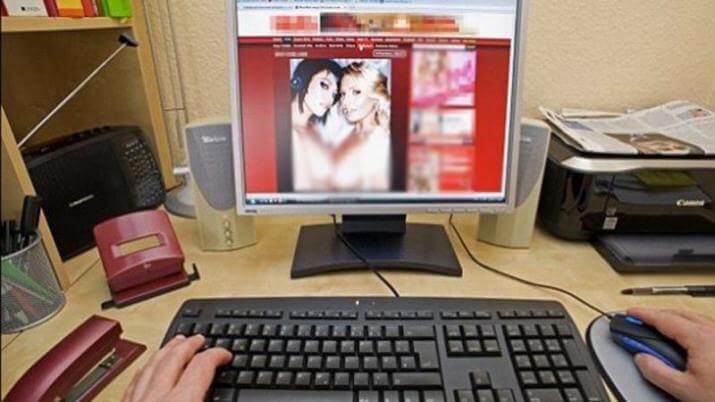 The COVID-19 pandemic strikes the world on three levels: the infected and the dead (almost 4 million and more than 271,000, as of May 8), the saturation of health systems, and economic destruction. And then it puts it in check with a threat: all that again, in a spiral repetition, in case the reopening of society is not done safely, which would cause a second wave. While countries and businessmen are looking for rules to allow the economy to work again – masks in public, social distance, temperature controls in the workplace, redistribution of office space – there is one item that can serve as a model because it has already been at that crossroads in another health crisis, that of HIV / AIDS in the '80s and' 90s: the porn film industry.
Since that virus that threatened to close a multimillion-dollar industry, a series of protection and control protocols allowed, among other things, during the coronavirus empire, the views of porn videos increased by 30% and some sites, such as the huge PornHub, released premium content.
"All actors must be tested for HIV and many other sexually transmitted infections every 14 days before they can be considered fit for work," Stat explained. "Any positive HIV test results in an immediate closure of all film studios in the United States, followed by a detailed screening of contacts before they can reopen. While not perfect, industry members say the national PASS program works to protect thousands of actors, create safer workspaces, and reduce the spread of disease. "
PASS is an acronym for Performer Availability Scheduling Services, services for scheduling the availability of actors, and functions as a national network managed by the main lobby group for porn cinema, the Freedom of Expression Coalition (FSC), "to provide to producers and artists in the adult industry a reliable protocol and database for testing for sexually transmitted diseases (STDs), "according to the PASS site.
"I think I couldn't be in this industry without this," Lance Hart, a gay and straight adult film actor, who is also a freelance pornographer in Las Vegas, where he directs producers Sweet Femdom and Man Up Films, told Stat. Bareback sex with strangers 20 times a month? It would be the most dangerous job in the world. "
Lotus Lain, a bisexual porn film actress, added: "We are already used to working in a risky environment. That's something the rest of the normal world is just learning to do. All the things that people look for today – gloves, masks, disinfecting clothes – we have in the film studios. It is a standard operating procedure. I hope other industries look to ours not only to learn but also to give us credit. "
A database to consult
Although COVID-19 has also affected business XXX — FSC called for a voluntary closure in March, which lasted "indefinitely" in April, and recommended that actors not shoot videos with someone outside their home. – What porn has done with HIV "is, in several ways, a model for what we are trying to do with the coronavirus," Ashish Jha, director of the Institute of Global Health (GHI) told the journal of medicine and science. ) from Harvard University.
The GHI has requested that the analysis of SARS-CoV-2 be generalized nationally as a central tool to stop the pandemic. "The adult film industry teaches us that, as a proof of concept, this can work," added Jha. "We just have to scale up."
Jha proposed a similar program, which stores the results of the COVID-19 tests in a secure database where it could be verified if someone has tested negative in a recent test. "We could imagine that the Air Transportation Security Administration (TSA) verifies that someone has tested negative before they are allowed to board a flight. Testing is especially important in high-risk areas such as airplanes and meatpacking plants. " Employers, schools, and ticket controllers to sports or art shows may also use that data.
Mike Stabile, director of communications for FSC, told Stat that porn cinema "understands better than most the conversation we have to have in order for the store to reopen." Although she has not yet been contacted by health authorities, the FSC said she has a lot of experience to share. And also optimism that few see on the horizon of COVID-19: "It will be a continuous process. It will not be a binary operation, open or close. But it is not as arduous as most think. It is feasible ".
The need to test (and repeat)
The first thing that needs to be understood, Stabile continued, is that repeated testing may be necessary as is common in adult cinema. "In general, in the world, there is this idea that you do the analysis once and that's it, you go back to work, but with the coronavirus, it will not be so simple," he warned. "We are facing a series of tests, regularly, until this is controlled."
Elizabeth Halloran, a professor of biostatistics at the University of Washington, who runs a center dedicated to the dynamics of infectious diseases, agreed with him. The main reason is that, as with HIV, much of the transmission of SARS-CoV-2 occurs from asymptomatic carriers of the virus.
"We will have to continue testing, perhaps every 10 days. We need simpler test kits that people can do at home, "added Halloran, who dreams of an ideal 10-pack package for low-cost home use. "We cannot sit for 18 months waiting for a vaccine. We have to find a way out without drugs, and that consists of repeatedly testing, removing people from circulation, and tracing contacts. " Halloran works on a model that allows COVID-19 to be maintained at a level that does not overflow the health system and that requires a quarantine of less than 10% of people.
But there are differences, according to the HIV co-discoverer
The PASS program offers, in addition to a model, a number of examples of the many challenges presented by a pathogen as contagious as coronavirus. Pamina Gorbach, an epidemiologist at the University of California, Los Angeles, has studied the incidence of STDs in the porn industry, and in a 2017 survey of 360 people, she found that 24% had been infected with chlamydia or with Gonorrhea, which is transmitted before the 14-day window that is effective in preventing the spread of HIV.
He also found that 20% of the actors treated his pictures without medical intervention, hoping to return to work soon. "Gorbach said he feared the same could happen with COVID-19: that people misused or abused inappropriate treatments in an attempt to heal or mask symptoms so they did not miss workdays," added Stat.
As for the differences, Robert Gallo, the HIV co-discoverer virologist, today at the University of Maryland School of Medicine, warned: "HIV is our previous pandemic. Of course, we can learn from it. But preventing HIV transmission in the adult film industry is a much more manageable affair than controlling the new coronavirus."
Gallo, the co-founder of the Global Virus Network in 2011, added: "Every virus requires different treatment." Where HIV was difficult to contain, because the symptoms were delayed, and it was more difficult to transmit, the SARS-CoV-2 can present symptoms in a matter of days but it is very easy to transmit. "This virus is terribly infectious. It is the most infectious thing I have ever known. " A key measure would be to fine-tune the quality of the studies so that they do not give false results, for example, if they are antibody tests because they find some against other previous coronaviruses.
Who pays for the tests?
In the porn film industry, Stat explained, actors pay a testing fee of about $ 150 to get approval to work. But public health authorities argue that workers, especially those with lower wages, should not bear that cost. "In public health, we try to lower barriers to prevent the spread of disease, especially economic barriers," said Angela Bazzi, a professor at Boston University.
"The geography of the evidence is also a concern," the text continued. "When permits and condoms were required at all Los Angeles film studios, many producers moved their filming to other, less regulated, locations. Employers could do the same, experts say, to avoid coronavirus testing programs that they consider costly or expensive. "
Finally, Stat concluded, politics will also play a role in any PASS equivalent for COVID-19, if the adult film industry is an indicator. Since the beginning of the program, the AIDS Healthcare Foundation has criticized it because it has not been effective enough to prevent the transmission of HIV in the films, and has demanded that they be made with condoms. Another discussion revolves around actors who are positive but have such low levels of the virus that they could not spread: should they be allowed to participate in the videos? So far, no: any positive result, beyond the viral load, leaves a person out of the PASS program.
Copyright © 2023 The Eastern Herald.