As one of the most populous countries in the world, India's legislative system is one of the most complex. Not only does the government need to create legal measures for every municipality in the nation, but the government also has to address great diversity in terms of language and culture.
What's normal for someone in Gangtok might be unheard of for someone in Chennai. Everyday life in Kashmir doesn't necessarily translate to someone living in Assam. This is one of India's most beautiful aspects, but when it comes to the law, navigating such differences can be quite difficult.
This disparity is clearly seen through the realm of casinos, for which each state is responsible for creating legislation. Although gaming is a popular hobby from Hollywood to Bollywood, casinos have only been legalized in the states of Goa and Sikkim, as well as the city of Danan.
Goa
Although many people point to India's longstanding relationship with the British as a reason behind the culture's affinity for gaming, the state of Goa was actually a colony of the Portuguese.
In 1999, Goa became the first state to legalize live gaming. In many respects, Goa is a unique state in India that's known for being a hotspot for national and international tourists. In 2019, 8 million foreign tourists alone visited the destination, and back in 2013, 30% of all plane passengers were on their way to Goa to the game.
Goa is considered the Las Vegas of India given that it's also associated with the same entertainment-based lifestyle that the Western City of Lights is known for. The state is home to EDM concerts and music festivals, as well as some of the most beautiful tropical beaches in South Asia.
There are many places to game in Goa. There are establishments like the massive and luxurious Deltine Royale or Casino Palms, but there are also small casinos that dot the roadsides. No matter where they choose to game, people travel to Goa to relax on the beaches and enjoy a vibrant nightlife.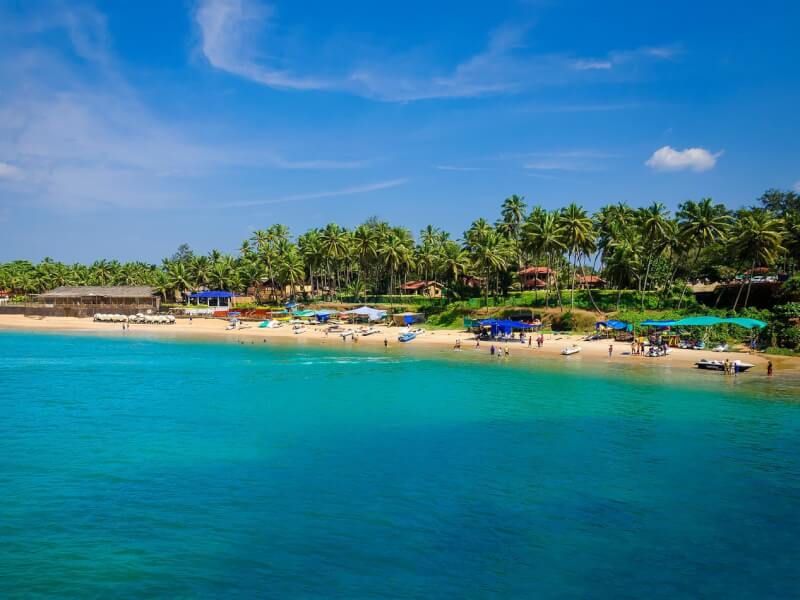 Sikkim
In 2009, ten years after Goa began to regulate physical casinos, Sikkim created similar legislation that would open the state up to gaming. This legislation was also created to regulate online gaming, which the state sought to undertake in addition to physical casinos and other outlets.
Sikkim has seen a boom in forms of gaming beyond physical casinos, from lotteries to online poker. Lotteries have become so popular that draws are sometimes held two to three times daily, with Sikkim State Lotteries offering seven different daily lotteries.
In fact, this legislation was originally introduced in 1998, which predates Goa's first forays into casino gaming. Meanwhile, online gaming (which was also legalized in 2009) has seen an influx in a variety of free online poker games for mobile and web browsers, as well as other games like baccarat or blackjack.
However, it should be noted that even Sikkim's online sector is related to online play that's conducted within the geographic boundaries of the state. This means that companies within Sikkim can create their own online platform for gaming, but users can only engage with the online casino if they're residents of the state, as well.
Daman
As another region in India that was formerly under Portuguese control, Daman is one of four territories that united to create the union territory of Dadra and Nagar Haveli and Daman and Diu (abbreviated as DNHDD).
Daman legislation joined Goa and Sikkim in securing regulation for in-person gaming. However, the region has faced many obstacles in completing its first casino-resort in the area. While the Deltin Hotel in Daman finished its casino floor in 2014, a years-long battle ensued for company owners to attain a proper gaming license has continued on.
It was rumored that the territories of Daman and Diu might join their neighboring state of Gujarat. Compared to the western beaches of India, Gujarat has strict legislation that restricts alcohol and gaming, which means the Deltin would have no hopes of opening its casino.
Again, gaming legislation in India is dependent on a diverse range of considerations. Those interested in checking out a casino should be prepared to travel west to Goa or northeast to Sikkim.