More than 100 people died and some 4,000 were injured due to the powerful explosions that occurred yesterday afternoon in the port area of Beirut, the capital of Lebanon, the Red Cross reported today.
The Secretary-General of the Lebanese Red Cross, Georges Kettaneh, explained that the number of fatalities could continue to rise due to the severity of many of the injured.
Lebanese authorities have indicated that emergency services are still searching for about 100 missing in the rubble.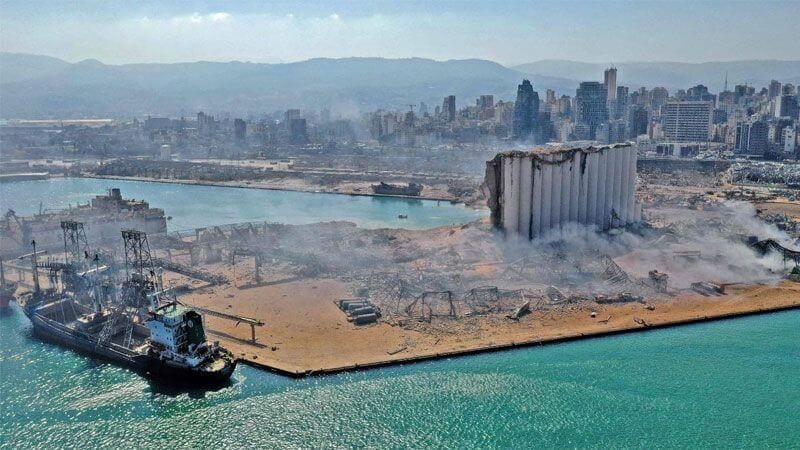 Videos circulating on social networks show an explosion and a large column of smoke, prior to a second more powerful deflagration that has caused enormous material damage in the surroundings, being heard in Tire and Sidon.
Prime Minister Hassan Diab, has declared today as a day of national mourning in honor of the victims and called for international support to what has been described as "a catastrophe".
It was not yet clear what the origin of the explosion was, which appears to have been caused by a fire.
Interior Minister Mohammed Fahmi told a local TV station that it was apparently caused by the detonation of more than 2,700 tons of Ammonium Nitrate that had been stored in a warehouse since they had been confiscated from a cargo ship in 2013.