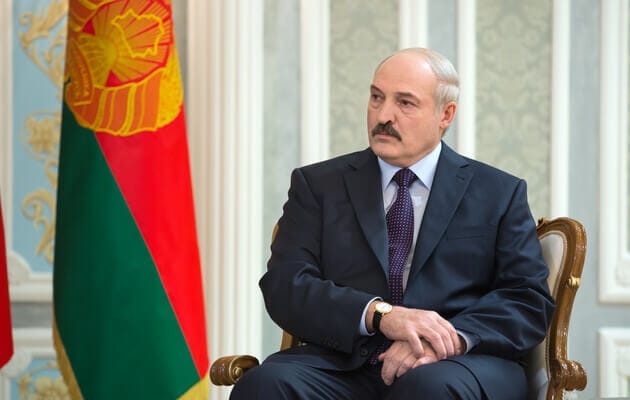 The Foreign Affairs Council of the European Union adopted conclusions on the events in Belarus, which confirm the EU's readiness to introduce sanctions against officials of the country, including Alexander Lukashenko.
The communiqué of the EU Council states that the conclusions "indicate the EU's readiness to take further restrictive measures against organizations and high-ranking officials, including Alexander Lukashenko if the situation does not improve."
The EU has strongly condemned the violence against peaceful demonstrators and called for the release of all arbitrarily detained, including political prisoners.
The document contains sanctions imposed on 40 persons who are responsible for falsifying the elections of Belarus and the violent suppression of peaceful protests.
The council reiterated that the elections in Belarus were neither free nor fair and that Lukashenko lacks any democratic legitimacy.
"The Council reiterates its full support for the sovereignty and independence of Belarus and emphasizes the democratic right of the Belarusian people to elect their president through new, free and fair elections without external interference," the document says.
The EU will reduce bilateral cooperation with the Belarusian authorities at the central level, increase its support for the Belarusian people and civil society, and adjust its bilateral financial assistance accordingly.
"The EU is ready to significantly intensify its political participation, sectoral cooperation and financial assistance to Belarus, provided that its authorities respect the principles of democracy, the rule of law and human rights, end repression and abuse, promote a serious, credible and inclusive political process leading to free and fair elections. under the supervision of the OSCE / ODIHR, "the message says.
The EU and the US do not recognize Lukashenko as the president of Belarus.
On Friday, the unrecognized President of Belarus Alexander Lukashenko called Russian President Vladimir Putin… Later, the Kremlin said that both of them are determined to "strengthen the alliance between Russia and Belarus". And the Ministry of Foreign Affairs of Belarus said that Ambassadors of Belarus to Poland and Lithuania from October 5, they are withdrawn to Minsk for consultation, and demanded from Warsaw and Vilnius to reduce the number of diplomats.
The EU Council on Friday confirmed the previously agreed upon by the leaders of the European Union sanctions against Belarus… In total, 40 people were included in the EU sanctions lists, whom the EU considers to be involved in the rigging of elections on August 9 and violence against protesters. At this stage, it was decided not to include Lukashenko on the sanctions list. Sanctions may be imposed against him if he refuses to engage in dialogue through the OSCE, takes confidence-building measures, and release political prisoners, in particular ex-presidential candidates.