Kim Jong Un, North Korea's dictator, wept and apologized for the hardships his people have had to go through in the past. He said he did not live up to the trust he had been given and said he was sorry.
This is what the dictator said in a speech he gave over the weekend to mark the 75th anniversary of the North Korean Workers' Party. Experts say the speech is a sign that Kim's dictatorship is under pressure, according to the Guardian.
In his speech, Kim sent a mixed message to his neighbors in the south and the world.
The dictator, therefore, vowed to continue the development and production of nuclear weapons and boasted of the modernization of North Korea's forces.
Following the speech, a parade was held where new weapons and equipment for soldiers were on display as well as a new type of long-range missile. Analysts say a huge portion of North Korea's currency has been spent on nuclear weapons and missiles in recent years.
The purpose of the United Nations' trade sanctions against North Korea is largely to reduce Kim and his government's access to money, thus starving the state's nuclear weapons program.
However, the measures have severely affected North Korea's people and economy. The epidemic of the new coronary heart disease has also done so, but the state's revenue from tourists from China has shrunk significantly as a result. In addition, natural disasters such as hurricanes have severely affected the country's agricultural capacity.
South Korea's National Security Council met on Kim's speech and expressed concern about the new missile displayed during the parade. As noted in Yonhap News, the actual capabilities of North Korea's nuclear weapons and missiles are unclear.
The state has previously shown new missiles that have not been destroyed and there are inconsistencies in other statements from North Korea. Representatives of the state say, for example, that they have discovered how to reduce nuclear weapons so that they can be placed in long-range missiles. However, it is not enough to reduce the weapons, they also have to withstand the enormous pressure, heat, and vibration that would be created when the weapon returns to the Earth's atmosphere.
South Korean officials, however, say it is positive that Kim promised in his speech to use nuclear weapons only for defensive purposes.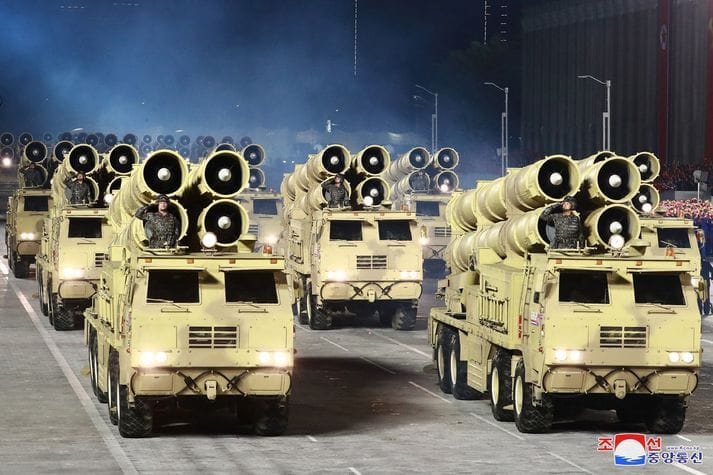 Concern about missiles
Also of concern to South Korean officials were the numerous short-range missiles on display during the parade. They could be used to attack targets in South Korea without notice.
Specialists that Reuters journalists spoke to say clearly that the long-range missiles were intended to send a message to the United States. The short-range ones, however, were intended to send a message to Seoul.
North Korea has continued to develop its missiles, along with the development of long-range missiles. Over the past year, it seems that special emphasis has been placed on the development of short-range missiles and numerous experiments have been made.
"North Korea has shown how it has focused on developing weapons to attack South Korea, while our people have focused on peace talks," said Chun Yung Woo, a former South Korean negotiator.