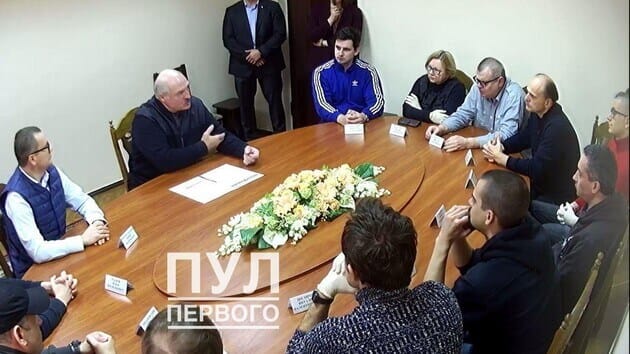 President of Belarus Alexander Lukashenko met today with members of the coordination council who are in the KGB pre-trial detention center.
As reported by a representative of The Eastern Herald in Minsk, Lukashenka talked for four and a half hours with the aforementioned representatives who are in the remand prison. "The President's goal is to hear the opinions of everyone. However, the content of the conversation was kept secret by the participants," the Pool of the First noted.
Judging by the photograph distributed by the Telegram channel, 11 people were present at the meeting with the head of state, including ex-head of Belgazprombank Viktor Babariko and his son Eduard Babariko, member of the presidium of the coordinating council, lawyer Lilia Vlasova and coordinator of the opposition headquarters Yuri Voskresensky.
The EU Council last week confirmed the sanctions against the Lukashenko regime, previously agreed upon by the EU leaders. In the EU sanctions list, 40 people were included.