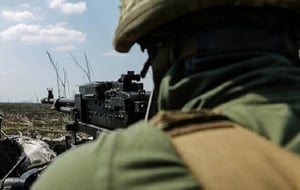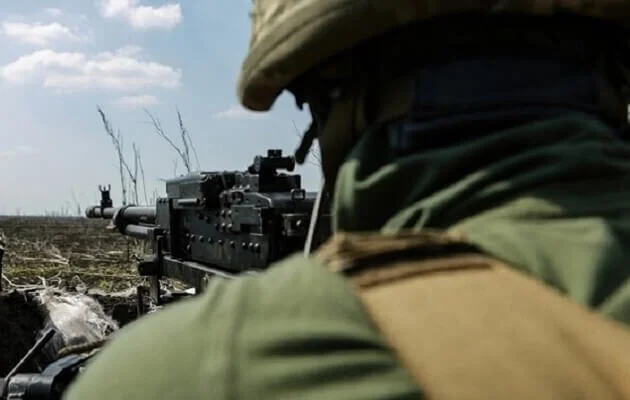 Since the beginning of the current day, the armed formations of the Russian Federation violated the silence regime 6 times and fired in the area of ​​Zaitsevo, Khutor Volny, Peskov, Orekhovo, the crossing of the demarcation line by enemy drones was recorded twice, reports press center OS.
"So, near the village of Zaitsevo, the enemy fired three single shots from a hand-held anti-tank grenade launcher and two in the village of Khutor Volny, as well as two bursts of small arms. ", – the message says.
In addition, two militant UAVs crossed the line of demarcation in the area of ​​the settlements Vodyanoe and Pishchevik. Ukrainian soldiers have disabled enemy drones using electronic warfare.
It is noted that the enemy's provocations did not pose a threat to the life and health of our soldiers, so they did not open fire. There are no combat losses or injuries among Ukrainian servicemen.
Also in the areas along the demarcation line, the GSChS sappers have cleared almost 10 hectares of territory and transferred 56 explosives for destruction. Rescuers have completely restored one house of civilians in Donbass, damaged by shelling, at 9 sites work is still ongoing.
Earlier it was reported that the command of the Russian occupation forces from Monday, hold two-week military training , to which they are trying to attract the maximum number of "reservists". All heads of "state" institutions and enterprises were ordered by the Russian occupation administrations to prohibit the employment of men under the age of 35 without going through these two-week fees.
As a reminder, on Monday, July 27, in the area of ​​the Joint Forces operation full and comprehensive ceasefire began agreed  by the participants of the Trilateral Contact Group on July 22.
The Kremlin refused to guarantee observance of the regime of silence by the militants, once again stating that Russia is allegedly not a party to the conflict.
Copyright © 2023 The Eastern Herald.