The last known leader of the Basque terrorist organization ETA will appear before a judge in France today where he is accused of participating in terrorism. He claims to have changed his mind and apologizes for the killings, with a reservation.
Josu Ternera Urrutikoetxea was the leader of ETA during one of the bloody periods of the organization in the second half of the 1980s. He was arrested in 1989 but became a member of the Basque Country when he was released from prison eleven years later. As a District Attorney, he was involved in talks to close down ETA.
In 2002, Urrutikoetxea, also known by the pseudonym "The Calf", was charged with involvement in a bomb blast near a National Guard shelter in Zaragoza that killed 11 people, including five children. Dozens of more people were injured. Urrutikoetxea was on the run for seventeen years until he was finally arrested at a hospital in the French Alps in May last year.
"I do not seek revenge against Josu Ternera, but this gentleman tried to kill me and I want him to pay for it. It's my right as a Spanish citizen, "said Lucía Ruiz, a 10-year-old woman who was injured in an ETA bombing at the Zaragoza police station where she lived with her father.
We apologize for the inconvenience
In an interview with the Associated Press, Urrutikoetxea described the French prosecution as "ridiculous" in light of his involvement in stopping the ETA campaign, which has claimed hundreds of lives over decades.
"They want me to answer for something I had nothing to do with," he asserts.
In recent years, 69-year-old Urrutikoetxea, who has been battling cancer, has played a role in repentance and reconciliation. He apologizes for the "irreparable damage" caused by ETA's violence in the organization's struggle for an independent Basque state in northeastern Spain and southwestern France. He does, however, with a reservation.
"Of course I apologize to someone we can not make amends," Urrutikoetxea replied when asked by AP reporters if he apologized to both families of ETA victims.
ETA shut down the weapons in 2017. Urrutikoetxea read a statement that they were finally disbanded on May 3, 2018.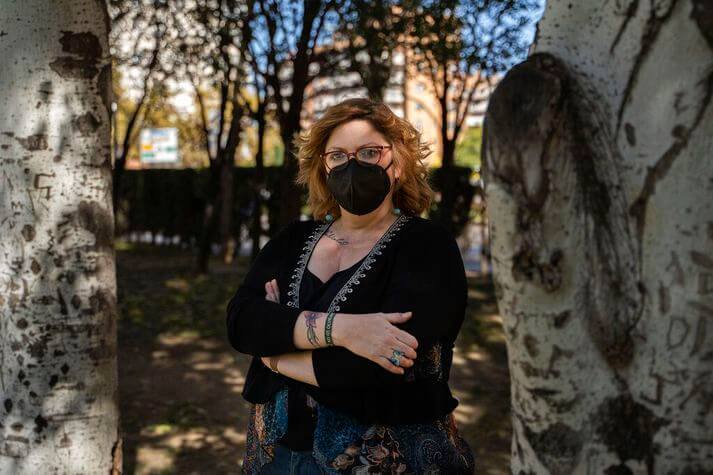 Will be extradited to Spain
A group of scholars and other separatists raised the issue of Urrutikoetxea in a statement released on Saturday. They call the prosecution in France "outrageous and intolerable". With it, all peace negotiators are made criminals. Gerry Adams, the former leader of Sinn Fein in Northern Ireland, Noam Chomsky, a linguist, and Carles Puigdemont, the former president of the Catalan regional government, were among those who made their name on the statement.
Spanish prosecutors, in turn, describe Urrutikoetxea as a bloodthirsty advocate of violence. It was only opportunism that led him to take part in negotiations on the dissolution of ETA. The police have been starting to loathe the organization significantly below fin and faded before had the support of organizations including the Basque separatist.
Prosecutors believe that Urrutikoetxea, as an ETA leader, either gave her blessing or was aware of the car bomb that exploded at the National Guard headquarters in Zaragoza. Three members of the organization were convicted and imprisoned for the attack.
Urrutikoetxea was already convicted of absenteeism in France but requested that the case be reopened when he was arrested last year. The French authorities have agreed to extradite him to Spain after the trial. Authorities want to prosecute him for crimes against humanity, murder, and membership in a terrorist organization.
"He now pretends to be the savior of the nation," Ruiz said. She believes it will be difficult to prove in court that Urrutikoetxea planned the attack in Zaragoza. "Unfortunately, people like that do not leave a trail of paper, but this gentleman is a murderer, with capital letters murder," she says.
Copyright © 2023 The Eastern Herald.