The Faroe Islands and the United States have signed a declaration of co-operation that sets the framework for increased bilateral co-operation between the two countries. The document was signed by Jenis av Rana, Minister of Foreign Affairs and Culture of the Faroe Islands, and Michael J. Murphy, Deputy Secretary of State of the United States, at a ceremony at the Nordic House in Þórshöfn in the Faroe Islands on Thursday.
Among those present was Carla Sands, the US Ambassador to Denmark. She had previously met with US Secretary of State Mike Pompeo with the leaders of the Faroe Islands and Greenland in Copenhagen last July. That meeting laid the groundwork for the signing now, as well as the recent agreements between the United States and Greenland. Icelanders have also become aware of the growing interest of the United States in the small nations of the North Atlantic, which will soon materialize with billions of military projects at Keflavík Airport.
At a meeting with Icelandic journalists in Reykjavík six months ago, a US admiral also discussed ideas about the US military's permanent presence at Keflavík Airport and a new naval base in the East Fjords."The Faroe Islands have long sought to develop stronger and more targeted relations with the United States. This declaration of co-operation is therefore a great step forward. It gives us a basis to work together with the United States to promote more active cooperation in a wide range of areas, including trade, research, and education, "said Faroese Minister Jenis av Rana, on the occasion of signing the declaration of co-operation with the United States.
---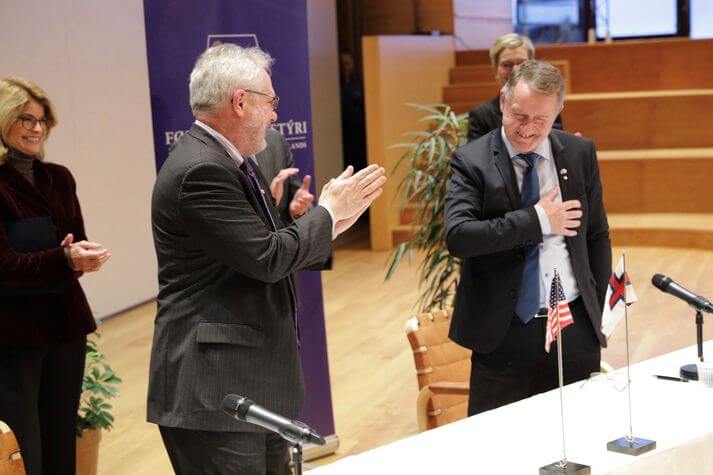 "The Faroe Islands are strategically located where the North Atlantic meets the Arctic, in an area where international interest continues to grow. We place great emphasis on ensuring close and strong communication with all our neighbors in the North Atlantic and the Arctic.
This also means that strong co-operation with the United States is crucial for the Faroe Islands. "We share common democratic values ​​with the United States, based on the rule of law, freedom of speech and human rights, and the United States is a key safeguard for security in our region," said Jenis av Rana.
The US delegation used the opportunity during the visit to the Faroe Islands to get acquainted with Faroese national life. A new Faroese marine research vessel was inspected and the company Bakkafrost visited, which is by far the largest company on the islands and is considered the eighth largest in the field of aquaculture in the world.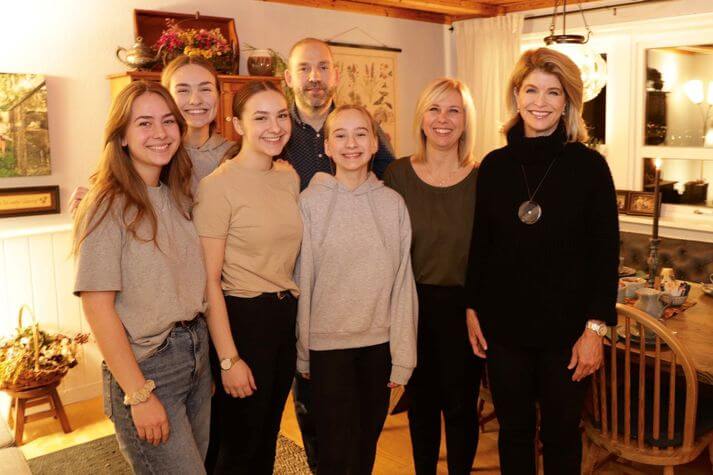 It was also noted that Ambassador Carla Sands visited a Faroese family. There she was renewing her acquaintance with the housewife at home, whom she had met as a child in Pennsylvania.
"There I looked after a little girl who married a Faroese and now lives with her lovely family in Þórshöfn. So wonderful to achieve that."
The United States has made no secret of its goal of strengthening its influence in the North Atlantic and the Arctic by strengthening its partnership with the Faroe Islands and Greenland. In an article earlier this year, Carla Sands explained the growing interest of the US government in this part of the world: