During an economic crisis, the financial news will regularly tackle gold investments, and bullion becomes a more common topic going around. Many investors believe in the power of gold to hedge against inflation, and now, more than ever, this fact is being proven vital.
When a country's currency value drops, the price per ounce of gold skyrockets because people tend to scramble for gold during financial emergencies.
In the past two world wars, those who owned gold could buy themselves safety, food, and shelter. Gold works as a currency when there is no financial system in place.
Several critics dismiss 'gold believers' as paranoid, wasting time in unnecessary investments, but 2020 has primed the precious metal's place and value. From $1453 per ounce in November 2019, today's price has increased to around $400 because of this year's economic disruptions.
This means that those who had a significant amount of gold last year are $400 richer per ounce of gold that they owned from last year. An investor who had owned ten gold bullion coins can get $4000 today.
Bullion can be gold, silver, platinum, or copper in the form of collectibles. There are coins, bars, fractional metal, rounds, collector's mints, private mints, bullets, and even hand-poured items.
Bullion is the most accessible form of gold and precious metal to collect as an investment. They are subdivided into small weights, which means they can be traded in small quantities.
Bullion items are an excellent investment for people who cannot afford to buy one-time large amounts of gold. Bullion makes gold more accessible to individual investors.
The best and easiest way to get bullion nowadays is via a monthly mystery box subscription. This method eliminates investors' need to manually source and appraise the right and most valuable precious metals to acquire.
With a bullion box subscription, one can get expertly chosen and curated items without wasting time on the hard work of finding gold and precious metals. It is smartest to invest in gold and diversify investments with silver, platinum, and copper.
Diverse Bullion
It is essential not only to own one kind of precious metal. While gold can seem like the solve-all investment, it shouldn't be forgotten that platinum can reach up to twice the gold value when the economy is stable.
Each precious metal has its advantage that can be leveraged.
Gold
Gold is best collected when the economy is stable and then sold when the weather is volatile. Its price doesn't fluctuate quickly, and it is easy to predict when it will decrease.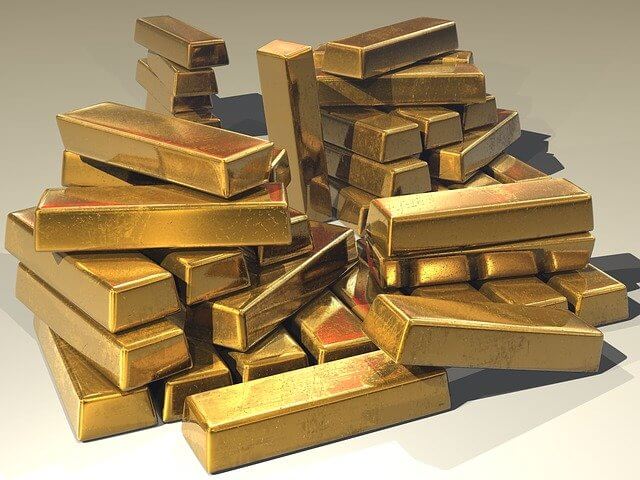 This metal is the best to buy for long-term investment, and it usually increases in value even if the economy continues to become stable. Everyone values gold and just the increasing population of the world alone is a good reason to collect for a future profit.
Everyone in the entire world will accept gold for anything.
Silver
Silver, like gold, is used for jewelry, and you can sell it to most of the entire world's population. It is valued globally and is even used as silverware as its luster is highly appreciated.
Stripping it of sentimental value, silver is a more valuable metal for superconductor applications in the industrial world. Most hardware contains silver, and it is an essential metal for technology.
Getting silver is relatively easy and cheap, especially in the form of bullion. For as low as $19, an individual can already start a silver collection that will become highly valuable and profitable in the long run.
Platinum
Platinum is both valued sentimentally and practically. This metal is rarer than gold and silver.
It can cost twice as much as gold when the economy ceases to be volatile. However, when economic crises arise, the demand for this metal drops, giving its value a significant decrease – the best time to hoard it.
When the economy is unstable, industries tend to turn to alternatives, silver, and copper, for electronic applications. Platinum becomes impractical to use in these times.
Platinum is vital in medical hardware and tools that get in contact with sensitive body parts. It is highly non-corrosive and is perfect for surgical applications.
Copper
While copper is merely a semi-precious metal, it can further subdivide a collection into denominations. When financial emergencies come around, instead of selling a large piece from the inventory, an investor can count precisely how much bullion is needed to be sold.
Copper is likewise essential for industrial purposes. Most wiring is made from copper, and the metal will always increase in demand as technology advances.
It is also significantly cheap to invest in and easy to trade.
Why Not Just Gold?
Diversification will do any investor good. The more kinds of bullion an investor owns, the more opportunity there is to sell to different demands.
With silver and copper, it is easy to profit when a technological breakthrough comes up. With gold, an investor is hedged from inflation, and with platinum, one can get higher premiums.
Why Bullion?
The best thing about bullion is that any investor can own and sell subdivided precious metals. Having standard gold bars would mean that the least of the assets that can be sold is around 12kg.
With bullion, there are even ¼ oz items that add more denominations to a collection. It is an easy way to collect precious metals as an investment – high value and convenience.