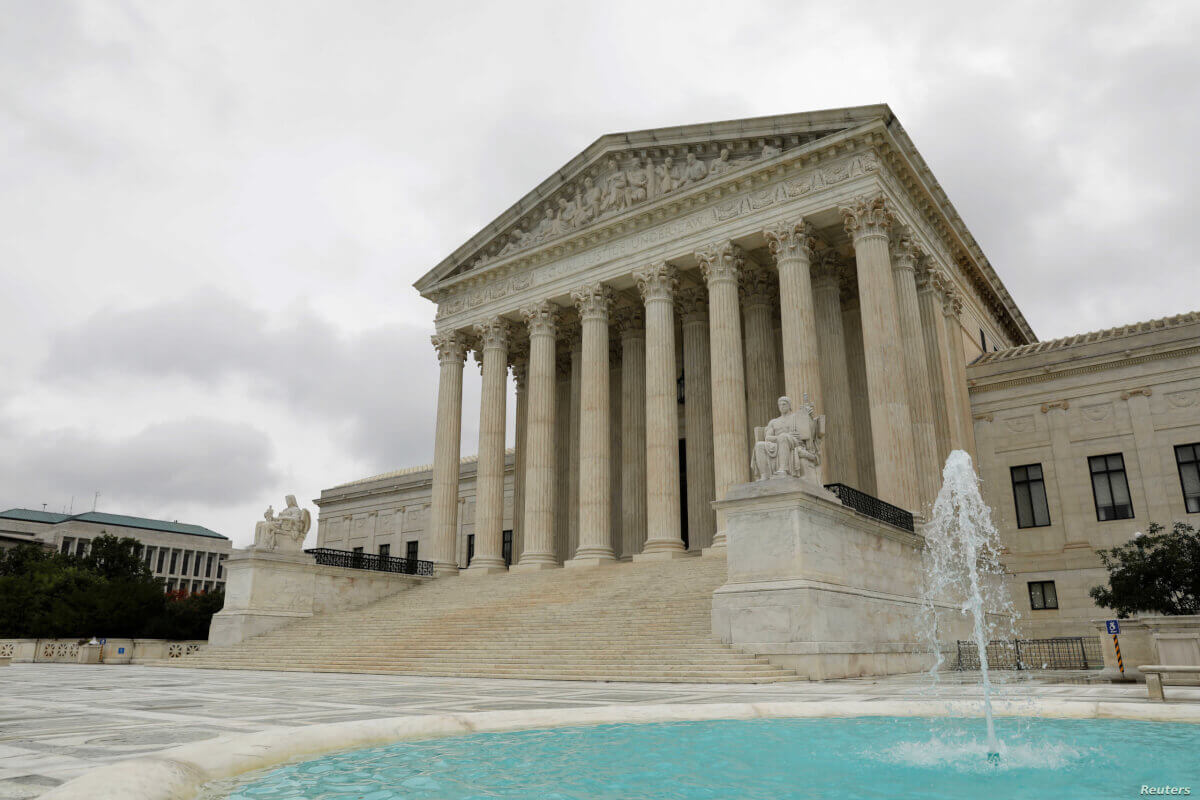 The Supreme Court in the United States decided to prevent the state of New York from imposing restrictions on houses of worship due to the Coronavirus, in a ruling that conservatives are likely to regard as a victory for religious freedoms.
The court said that religious worship should not be treated differently from civil gatherings, in a ruling that is the first of its kind since the appointment of Judge Amy Cooney Barrett to the court gave the majority to the conservatives.
The Governor of New York State, Andrew Como, prevented gatherings of more than 10 people in places of worship in the "red zones", the most dangerous in terms of deaths due to COVID.
The court was looking into complaints lodged by a Catholic Church and two synagogues, who claimed that they had been targeted with these restrictions designed to limit the spread of the virus in New York.
Five judges voted in court to four that these measures violated the First Amendment, which guarantees freedom of religious practice.
And the court had issued opposite rulings in the past, in which it supported measures to limit the spread of the Coronavirus in California and Nevada.
The shift in the Supreme Court signals the new conservative majority after the liberal judge, Ruth Bader Ginsburg, died in September, and the number of liberal judges fell to three.
The court stated in its decision that "even with a pandemic, the constitution cannot be set aside and forgotten."
And she added, "Preventing many people from practicing religious worship strikes the heart of the First Amendment, which guarantees religious freedom."
However, the ruling will not have an immediate effect, as the state has previously eased restrictions in Brooklyn due to low rates of positive test results there, Cuomo said Thursday.
Cuomo said the ruling reflected the new conservative majority within the Supreme Court under President Donald Trump, who appointed three conservative judges there within four years.
"We know who was appointed to the court, and we know their faith," he added, referring to Trump.
Judges Stephen Breyer, Sonya Sotomayer, Elena Kagan, and the Conservative Chief Justice, John Roberts, voted against the ruling.
Roberts said there was no need to endorse the groups 'complaints, given that the state governor backtracked on his decision.
But conservative judge, Neil Gorsuch, considered that Cuomo gave preference to secular activities over religious activities.
This confrontation is the latest in a series of tensions between officials and some religious groups over social distancing measures, as demonstrations took place in the streets in Brooklyn last month.
This ruling comes as the United States recorded record numbers of Coronavirus infections, and 86,000 infected people were hospitalized on Tuesday alone.
No oligarch or politician dictates to us how to write about any subject. We need your support. Please contribute whatever you can afford.
Click here to make your donation.