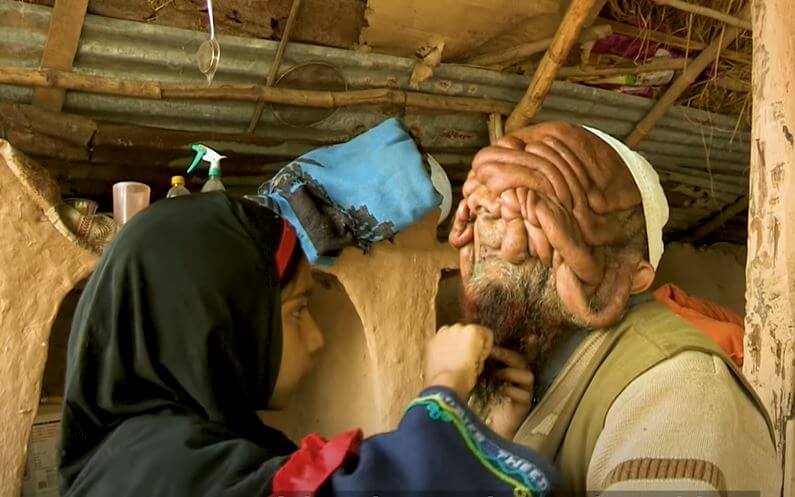 A man is born with a rare disease that causes him to have large and large tumors on his face, so large that he does not appear to have a face.
Latif Khatana, from Jammu, India, was born with neurofibromatosis 2 (NF2). It is a congenital disease that gets worse with age. Latif appears in a new video from the online media Truly.
Latif has tumors all over his body, but the largest tumors are on his face. The size of the tumors has caused Latif to lose sight in one eye and have difficulty seeing from the other.
Growing up was not easy for Latif and he still has to endure ugly comments and eye contact from strangers. Latif says that soldiers once pointed guns at him because they thought he was a beast. Latif had to beg the men not to shoot and said he was human.
Today, Latif is a happily married father. His wife, Salima, was born without a right foot and they were related because of her disability.
NF2 is caused by a mutation in a gene. The disease is inherited, which means that it is enough to get the mutation from one parent to get the disease. Latif has two daughters and is glad that so far neither daughter has shown signs of having the disease, he hopes it will continue like this.
Latif says that what he wants for his daughters is that they are healthy and educated.
Watch the episode below.