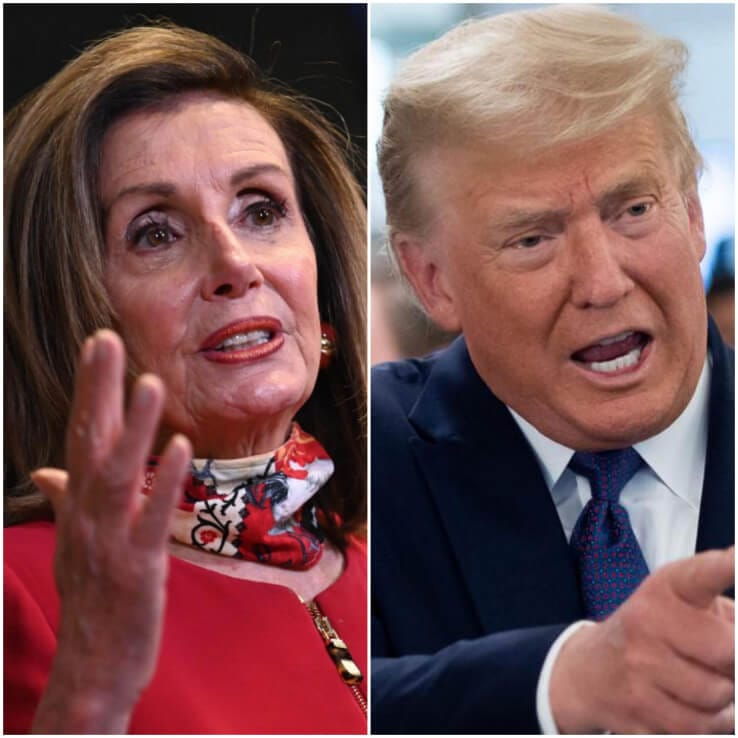 Democrats have officially unveiled their resolution to impeach President Donald Trump, accusing him of "inciting rebellion" over his role in last week's protests when protesters stormed the Capitol in Washington.
The impeachment resolution that Parliament will vote on this week is the Democrats' first step towards Trump becoming the first president in history to be impeached twice.
Obstructed the peaceful transition of power
One article of the impeachment points to Trump's repeated false claims that he won the election and his speech to those gathered on January 6 before pro-Trump rioters broke through the Capitol. He also cited Trump's call with the Republican Secretary of State from Georgia, in which the president called on him to "find" enough votes for Trump to win in that state.
–  In all of this, President Trump has seriously endangered the security of the United States and its government institutions. He threatened the integrity of the democratic system, hindered the peaceful transition of power, and threatened the branch of government. He thus betrayed confidence as president, to the obvious violation of the people of the United States – the resolution reads.
Pelosi said for the first time that the House would continue to pass the resolution
The resolution, introduced by Democrats David Cicilline of Rhode Island, Jamie Raskin of Maryland, and Ted Lieu of California, also cites Amendment 14 of the Constitution, noting that it "prohibits the exercise of duty by any person who was linked to the revolt against the United States."
House Speaker Nancy Pelosi told Democrats that the House would continue to pass a resolution on Tump's impeachment this week unless U.S. Vice President Mike Pence invokes the 25th Amendment to remove Trump from power.
This was the first time that Pelosi had explicitly said the House would continue to pass an impeachment resolution, although it was clear that House Democrats quickly agreed on an impeachment resolution in the days following the Capitol riots. During the Capitol riots, a US Capitol officer was killed and four others killed during the capitol siege by the Trump supporters.