Sarah Blakely is the creator of corsets worn by all Hollywood stars, and in 2012 she shone on the cover of Forbes magazine as the youngest millionaire to create wealth herself.
Not everything went smoothly
–  Two decades ago, I was just a girl with a simple, pointless job and a crazy idea. I didn't have much money, experience or knowledge of the industry. But I decided to get into all that – says Blakely.
In fact, Blakely founded Spanx in 1998, with only $ 5,000 in savings from selling door-to-door fax machines. With no experience in design, business, or manufacturing, Blakely eventually built "Spanx" into a billion-dollar brand.
At first, everyone closed the door in front of her nose, tore up business cards, she struggled to get funds.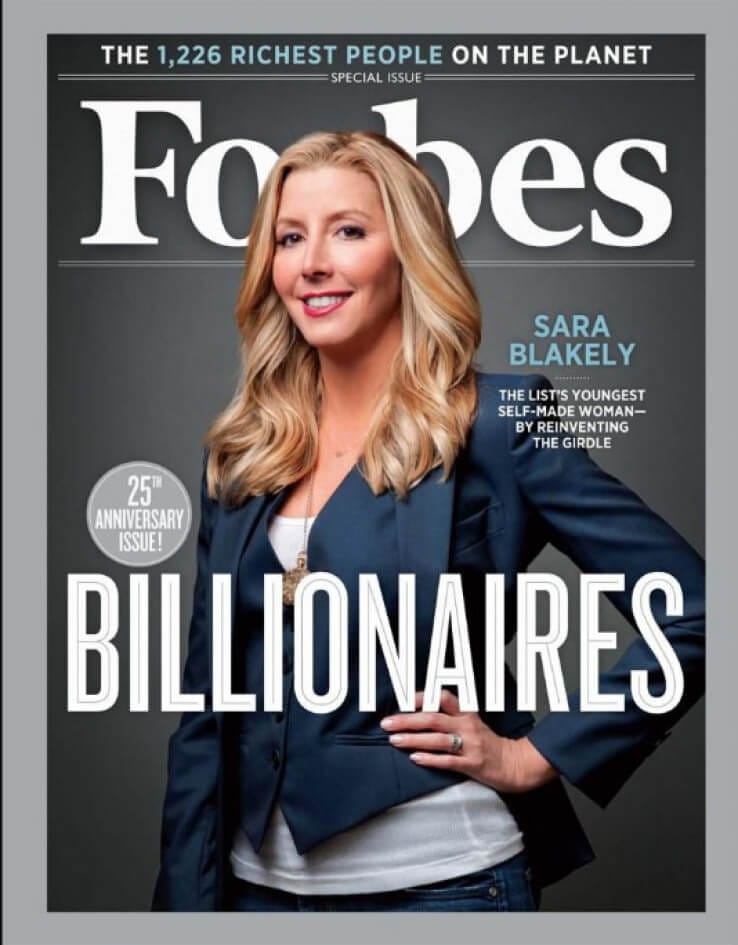 And she really had to "make an effort" to introduce "Spanx" on the shelves of the first major retailer, the company "Neiman Markus". After multiple attempts to sell her product, Blakely asked a company representative during the meeting to show her how "Spanx" actually works.
Successful meeting
–  During the meeting with the representative of "Neiman Marcus", I could see that there was nothing to do with the job and I knew that I had only one more chance, so I asked her to go to the bathroom with me. She was a little surprised by the question, but I explained to her that was the only way I could show her what "Spanx" was doing. I changed in a separate cabin, dressed in "Spanx," and showed her the difference. She looked at me and said, "I get it, it's great! And then everything changed," says Blakely.
Now, in addition to socks that shape the body, there are also corsets, bathing suits, leggings, underwear… According to Forbes magazine, Sarah Blakely's fortune is estimated at 610 million dollars.