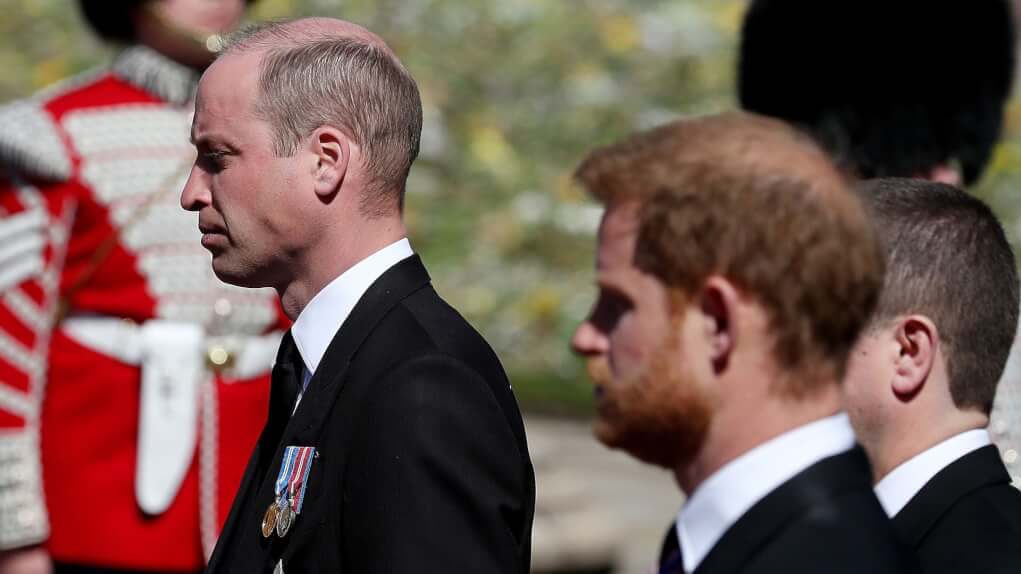 Lip-reading experts discovered what Prince Harry and Prince William were talking about as they left St. George's Chapel after the funeral of Prince Philip.
Although they initially wore protective masks, at one point they took them off so they were seen talking. Readers from the lips claim that Harry then told his brother that the funeral "was exactly what he wanted", according to the Express. He was referring to Prince Philip.
They claim that William replied, "Yes, it was great, wasn't it?"
By the way, during the funeral, William and Harry walked by their grandfather's coffin, but separately. Among them was cousin, Peter Philips.
Harry also revealed during an interview with Oprah Winfrey that he is not on good terms with his brother and that it will take time for the relationship to heal. At the funeral, the brothers met for the first time since Harry resigned from the royal duties, and the British media write that they probably did not see each other in the days before the funeral.
After photos and recordings of William and Harry's meetings and conversations flooded social networks after the funeral, many noticed an interesting detail related to Kate Middleton, because of which they now think that Kate was a peacemaker there.
Namely, Kate, William, and Harry left the chapel of St. George together, but at one point Kate fell behind them and let the brothers talk alone. Many today claim that she did it on purpose to let them be alone and talk after a long time of separation.