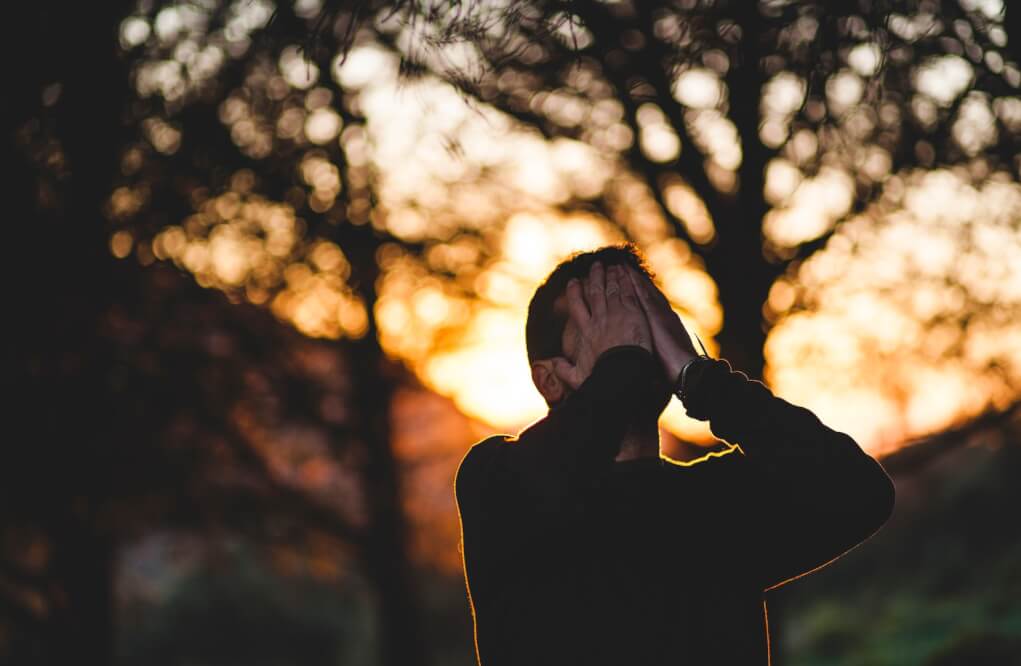 As we embark on stress awareness month in 2021, it has never been more important to prioritize your mental wellbeing. As we continue to feel the after-effects of the 2020 pandemic, many of us have had to adapt to large lifestyle changes that have significantly transformed life as we once knew it. From an increase in remote work to a lack of social interaction, it is no surprise that over 83% of people have reported feeling stressed and overwhelmed since the pandemic.
(Source: American Psychological Association)
With levels of stress rising 17% just between 2019 and 2020, it could be proposed that Covid-19 has widely impacted the world's mental health. With a new epidemic of anxiety and depression on the horizon leaving people feeling lost throughout the pandemic, reducing your stress levels is imperative as we begin to enter a post-pandemic landscape.
Read on to find out why stress awareness month has never been more important in 2021 and how you can incorporate stress-relieving techniques into your routine to help combat the ongoing effects of Covid-19.
What Is Stress Awareness Month?
Stress Awareness Month aims to give a voice to a mental health challenge that is often overlooked within the workplace and modern society. First established in 1992, National Stress Awareness Month has been used to increase public awareness surrounding the causes and cures for the UK's stress epidemic.
Using their wide platform, the NHS dedicates the month of April to educate the public on both the physical and mental symptoms of stress in order to remove the stigma surrounding the condition. Commonly associated with depression and anxiety, stress can cause many physical ailments such as insomnia, digestive issues, and a weakened immune function.
How Can You Reduce Stress During Covid-19?
As the world continues to remain locked down, it's common for stress levels to rise amongst all ages. Whether you're learning or working remotely, living alone or with multiple dependents, Covid-19 has altered our daily routines.
In aid of stress awareness month, we have put together five stress-busting techniques that can be introduced within your home to help reduce stress caused by the pandemic. Whether you're a full-time worker or a full-time parent, implementing simple stress reliefs into your routine will drastically improve your mental wellbeing.
Exercise
One of the most obvious, yet effective stress-busting techniques is exercise. Proven to release endorphins and improve your mood, light aerobic exercise can dramatically reduce stress-induced depression and insomnia while also prioritizing your physical wellbeing.
Simply taking 30 minutes out of your day to walk, bike or play a sport is described by the Mayo Clinic as 'Meditation in Motion', as frequent engagers in sport are more likely to focus on their physical activity rather than their previous tension.
Improving Your WFH Space
After a recent Gartner survey revealed that 47% of corporate employers are choosing to remain a remote business, many remote employees are struggling to adapt to new WFH conditions. With a lack of routine, overworking and overwhelming home working conditions, it's no surprise that stress levels have risen amongst the working population.
Improving your WFH space can aid you on the path to reducing your stress levels. Those with a structured office space and work aids such as new screen reflective blue light glasses often find that they have a more successful workday. These can help block or absorb some of the blue light and keep the eyes strain-free.
Prioritizing your physical wellbeing by making your workspace comfortable yet effective is proven to increase productivity in turn minimizing WFH-related stress levels.
Social Interaction
Amidst various lockdown rules and social distancing restrictions, Covid-19 has left a large majority of the population feeling isolated. Lack of social interaction is a major cause of depression and anxiety which is closely linked with symptoms of stress. With a 30% increase in stress-related depressive disorders since 2019, it's crucial that we continue to reach out virtually as a form of stress relief.
Psychologist Susan Pinker claims that face-to-face contact acts as a "stress-busting vaccine". Social interaction triggers the release of a "cocktail" of stress-relieving neurotransmitters that target lockdown loneliness. Whether it's over zoom, or a socially distanced walk in your local park, reintroducing social interaction will make us more resilient to stress in the long run.
Introduce A Canine Companion
If working from home has become your new normal during the pandemic, introducing a canine companion to your daily routine is a great way to reduce stress and boost WFH success.
Dogs encourage a healthy routine structure. Having the extra responsibility of feeding and walking them provides us with purpose, stability and stress relief which we can apply to our WFH schedule. Research has shown that dedicating time to our pets makes us more active and improves our stress levels, which in turn boosts our energy and inspires us to be more productive.
Try Something New
With an increased amount of time on our hands and lockdown boredom sending many heads spinning with stress and anxiety, adopting a new hobby or practicing a new skill could act as an effective stress buster.
Whether you learn a new language or sink into a new series of books, preoccupying your brain with something new can reduce stress and anxiety while improving your skillset. Using the pandemic to work on yourself will leave you feeling stronger and accomplished, boosting confidence when entering the post-Covid landscape.
Disclaimer:
The views and opinions expressed in this opinion article are those of the author(s) and do not necessarily reflect the official policy or position of
The Eastern Herald
.