India ranked 50th whereas Pakistan ranked 46th in the Bloomberg Covid Resilience Ranking. Israel is ranked fourth after about 60% of its population received the two vaccine doses, and life returns to normal at a rapid pace.
The Bloomberg agency also points out that the fact that only Pfizer vaccines based on the mRNA method were given in Israel increases the chances of success because it seems that these vaccines both prevent infection in the corona and prevent the infection of others.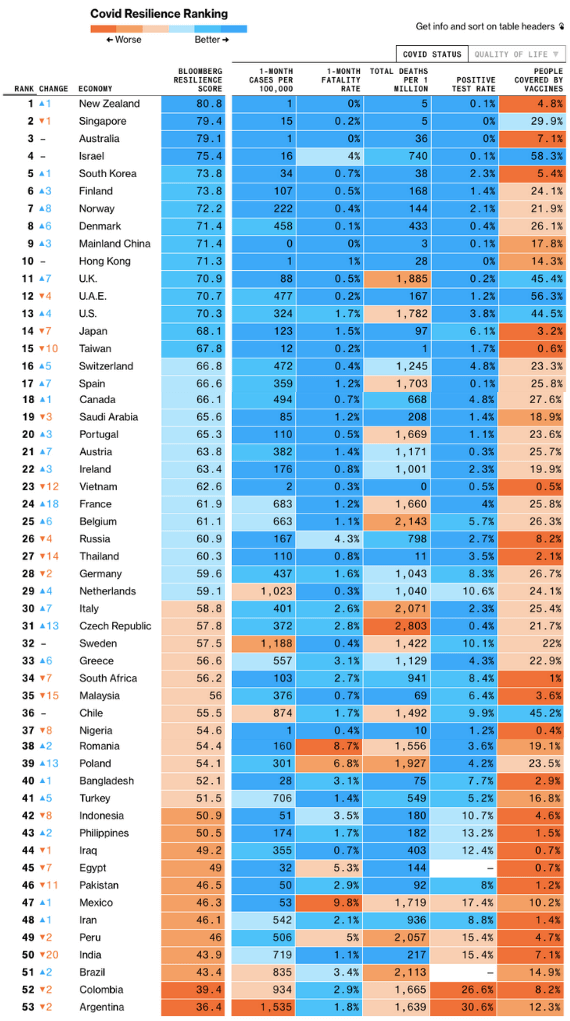 In contrast, Singapore, which was ranked first last month, was relegated from the top this month and dropped to second place. Other countries in the Asian region, which have so far been praised for dealing with the plague, have fallen sharply. Thus, for example, Taiwan and Japan fell from the top ten due to the slow rate of immunization and an increase in the number of infected.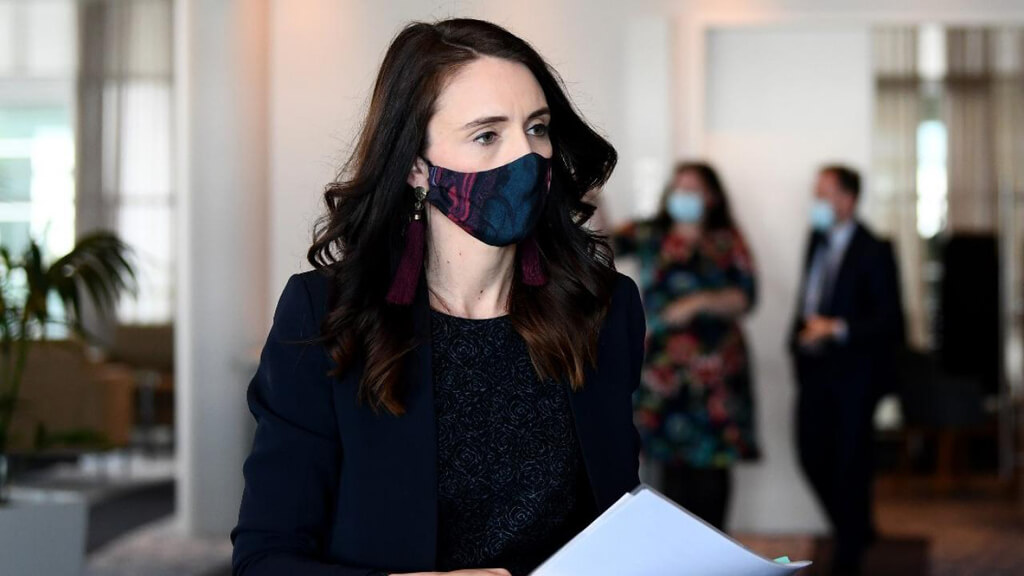 The Corona Resistance Index published each month is based on a wide range of data to determine where the plague is managed most effectively, with the least economic and social disruption. Data include mortality rates, positive testing rates as well as access to vaccines, and degree of freedom of movement. Each month countries receive a score based on this data.
New Zealand has ranked first again this month, where it held for 5 consecutive months until April, and the corona appears to have been almost completely wiped out of the country. Accordingly, all restrictions except for flights were lifted. However, the vaccination campaign in New Zealand has only just begun, and so far only 5% of the population has been vaccinated, so the country is still vulnerable to further outbreaks. Australia is ranked third, Israel fourth, and South Korea closes the top five.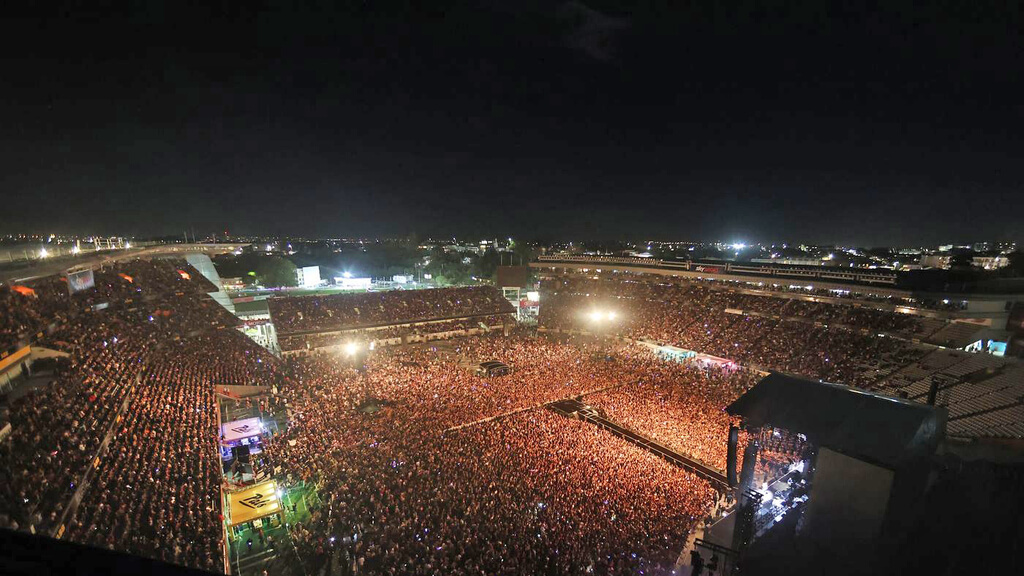 The USA in 13th place
Argentina, on the other hand, is ranked last with a record number of infections and an even tighter closure.
In contrast to the situation in Asia, European countries have mostly benefited from elevations in the rankings, as has the United States, thanks to an increase in the vaccination rate that helps reopen the economy and abolish the obligation to wear a mask. The 13th. Countries such as France and Poland also recorded a double-digit increase in their rankings, amid an acceleration in the rate of immunization and the removal of restrictions.
It now remains to be seen whether the new and alarming mutations identified in India and South America will delay the journey back to normalcy, and whether in Asia they will be able to reduce gaps in panic for vaccines.