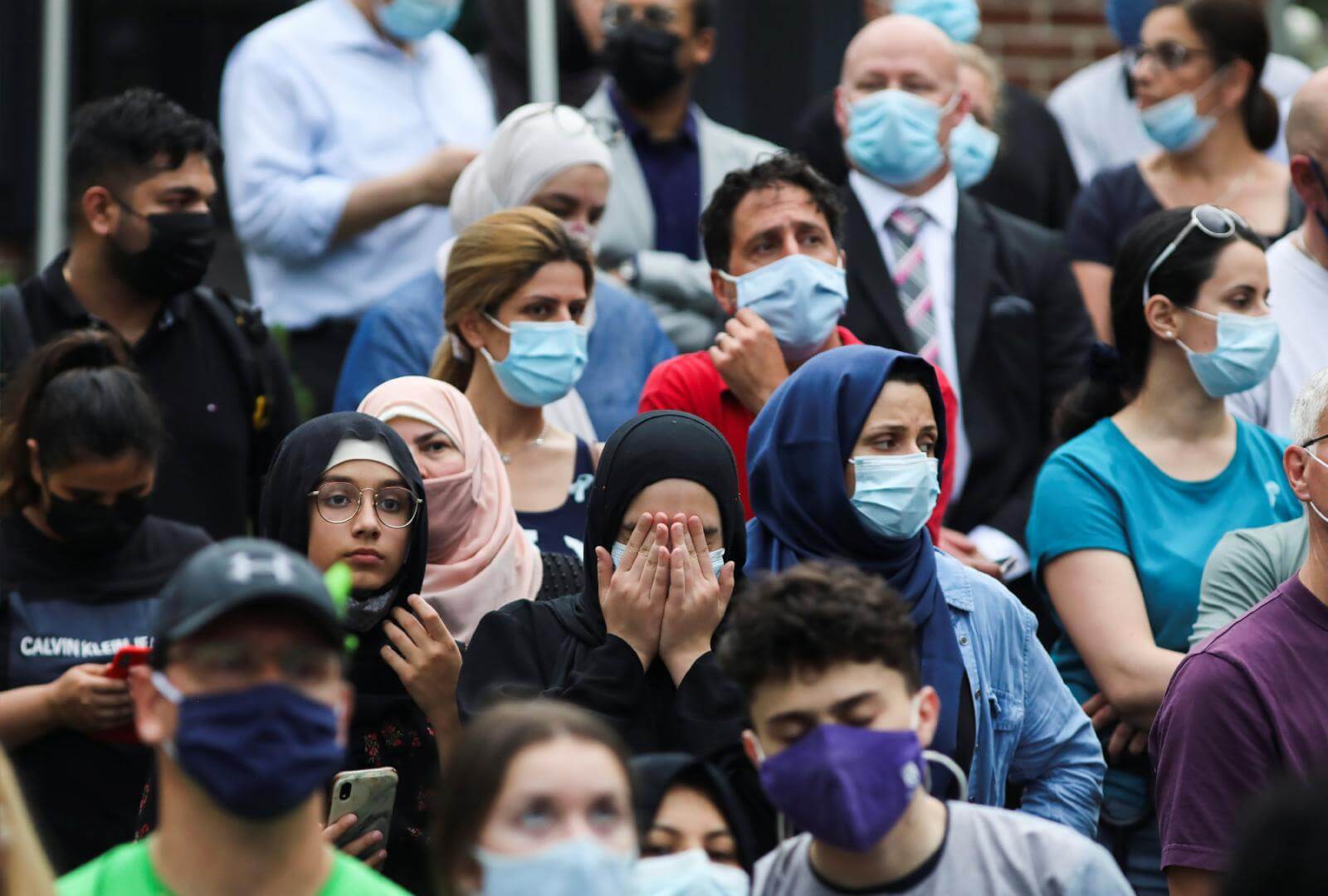 With the participation of thousands of different faiths, a march took place in Canada's Ontario on Friday evening in honor of the Muslim family whose 4 members were killed in an arson attack that shocked the country.
The march began from the site where members of the Muslim family were killed while they were out for a walk on Sunday evening in the city of London in southern Ontario.
Salman Afzal, 47, his wife Madiha Salman, 44, their daughter Youmna Salman, 15, and her grandmother, 74, were killed in London, southern Ontario, as they waited to cross the road.
The nine-year-old son, Fayez, was seriously injured, but it did not pose a threat to his life.
The participants in the march against racism and Islamophobia stood in front of the London Mosque, seven kilometers away.
The demonstrators, including families with children, beat the drums, while others sang John Lennon's song "Let's give peace a chance." They held banners with phrases such as "hate kills" and "we are all human."
After a minute's silence, the hour of the tragic incident, representatives of several religions delivered speeches denouncing hate and saluting the outpouring of support for London's 30,000 Muslims.
Other rallies and rallies took place in Canada on Friday, in Toronto, Ottawa, Montreal, and Quebec, where a mosque shooting in 2017 killed six people.
A burial for Afzal's family is scheduled for Saturday afternoon.
Nathaniel Feltman, 20, has been charged with four counts of premeditated murder and attempted murder. If convicted, he faces life imprisonment.
Prime Minister Justin Trudeau described Feltman's attack, which drove his truck onto the sidewalk and rammed the Afzal family, as an act of "terror".
"There is evidence that it was a deliberate, planned act of hate," city police investigator Paul White said.
Tarek Fatah, a critic of integration within society wrote an article on the Toronto Sun and condemned Canadian MP Jagmeet Singh for his condemnation of a planned killing of a Muslim family in Canada.