Shares of Coca Cola (NYSE: KO) fell on Tuesday after soccer player Cristiano Ronaldo, at the press conference prior to Portugal's game against Hungary for the European Championship, removed two bottles of Cola from where he would speak. He took one of the water, showed it, and said, "Water."
Coca-Cola's stock was close to trading $ 56 when the market opened today, but after the statements of the world soccer star, it fell to $ 55.21 and was still in the red.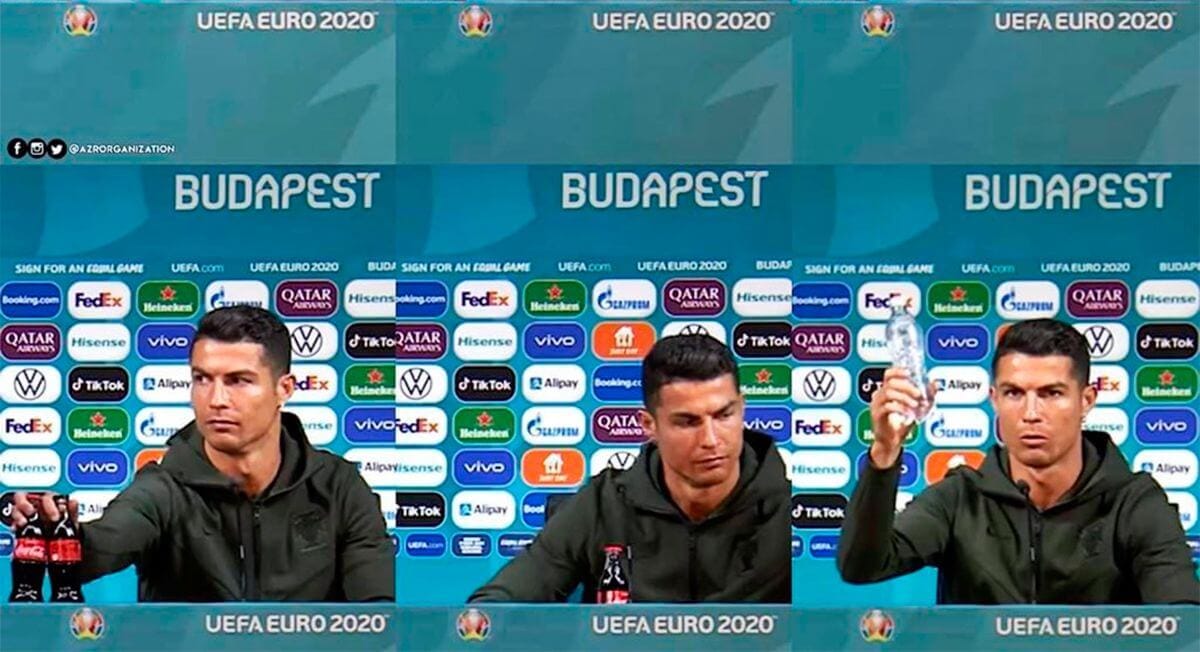 Coca-Cola is one of the sponsors of Euro 2020, and the famous footballer's gesture caused him a momentary drop of about 4,000 million dollars in his valuation. Before Ronaldo's gesture, Coca-Cola was worth $ 242 billion, and then it was down to $ 238 billion.