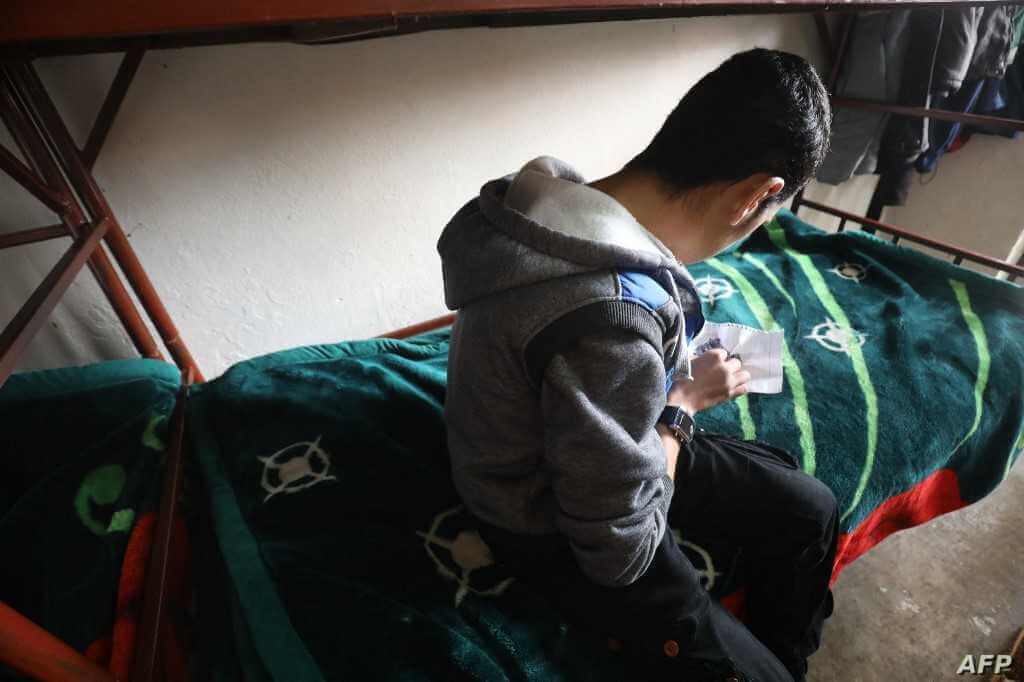 The British newspaper Daily Mail reported the story of a British boy named Abdullah, no more than 13 years old, who lives in a special prison run by Kurdish forces for the children of ISIS militants, who was called by the organization "The Cubs of the Caliphate".
And the newspaper reports in its report that Abdullah moved with his parents from London at the age of eight to Syria to live under the rule of the Islamic State "ISIS".
Abdullah tells journalist Andrew Drury, who is filming his upcoming movie "Danger Zone", that he learned to shoot as soon as he arrived in Syria at the hands of the organization.
Today, Abdullah is imprisoned in a youth reintegration center supervised by the Kurdish Democratic Union Party.
According to the Daily Mail, Abdullah says that his mother burned his passports after arriving in Syria, in a move to show loyalty to the organization.
His entire family was killed in Syria in Baghouz, the last ISIS stronghold that was targeted by massive US raids in March 2019.
The newspaper reported that Abdullah, who speaks good English with a slight accent, said that he learned to use the AK-47 with other children under the supervision of the organization's leaders.
Abdullah's family hails from Pakistan, but he does not remember his date of birth. He adds in his speech that in London his family used to celebrate his birthday, but since coming to Syria everything changed.
The newspaper indicates that Abdullah talks about his life in Britain and how he encouraged the Chelsea team and loved electronic devices, expressing his desire to return to Britain.
Journalist Andrew Drury had also interviewed Shamima Begum, known as the "ISIS bride" and explained that the government and the British had to confront this issue.
Begum had left her home in London at the age of 15 to go to Syria with two classmates and married an ISIS member, and then-Interior Minister Sajid Javid revoked her citizenship for national security reasons.