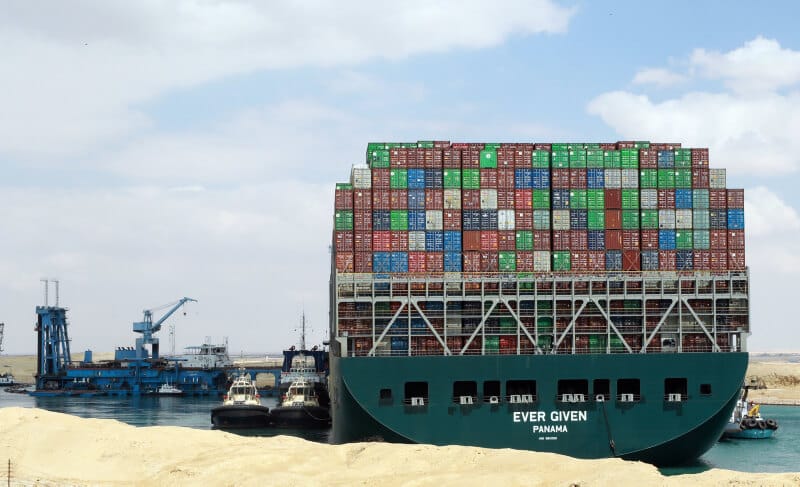 A representative of the owners of the ship "Ever Given" announced, on Sunday, that an "official solution" had been reached with the Egyptian Suez Canal Authority regarding the crisis of its delinquency and its closure of the canal for about a week months ago.
According to Bloomberg, Stan Marine, a London-based law firm representing the ship's owners, said in a statement: "We are pleased to announce that after reaching an agreement in principle between the parties (last month), and following further meetings with the negotiating committee. For the Suez Canal Authority (…) good progress has been made and an official solution has now been agreed upon."
The British company did not disclose the details of the agreement.
Meanwhile, Khaled Abu Bakr, legal advisor to the team, Osama Rabie, head of the Suez Canal Authority, confirmed to the (Egyptian private) Al-Youm Al-Sabea newspaper that "most of the settlement terms have been agreed upon."
On March 24, the giant ship "Ever Given" ran aground in the southern section of the Suez Canal, which led to the closure of the canal's shipping lane until the ship was re-floated on the 29th of the same month.
Since then, the Egyptian authorities have detained the ship, with about 220,000 tons of cargo on board, in the Great Lakes region, according to a judicial decision.
Egypt demanded $916 million in compensation for the disruption of navigation in the canal, but it returned and reduced the amount to about $550 million.
In return, the ship-owning company offered the Suez Canal Authority to pay $150 million in compensation.