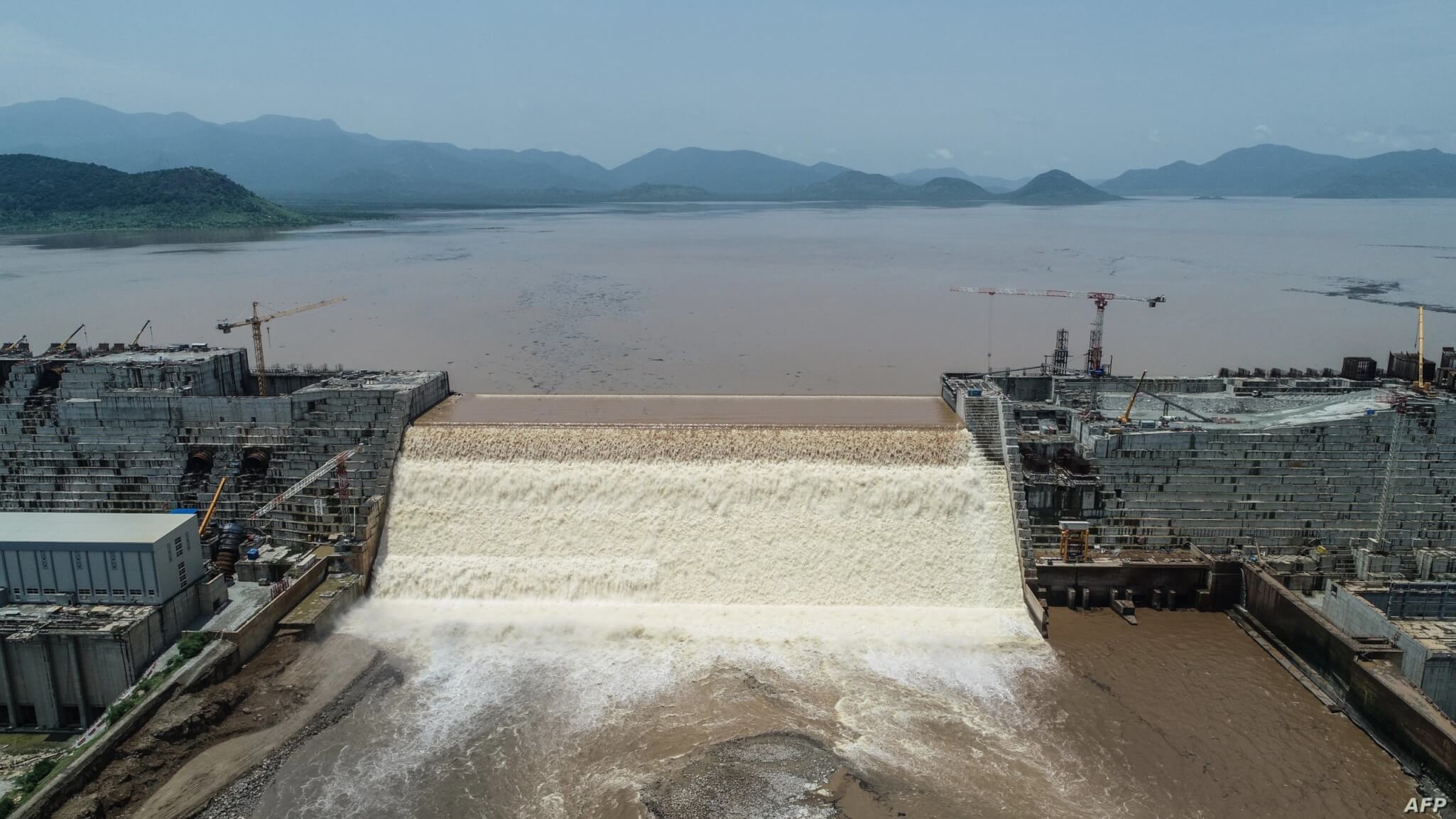 The Ethiopian Prime Minister, Abiy Ahmed, called on the Sudanese and Egyptian peoples to be reassured that they will not be subjected to "significant" damage due to the filling of the Renaissance Dam.
This came in a tweet posted by the Prime Minister on his Twitter account, a day after the Security Council session on the dispute with Egypt and Sudan over the dam.
Abiy Ahmed said: "I would like to assure the Sudanese and Egyptian peoples that they will not be exposed to significant harm because of the filling of the dam, because it takes only a small part of the Nile's flow."
The Prime Minister stressed that "the dam can be a source of cooperation with Egypt and Sudan, in addition to what is more than that," without elaborating further.
Regarding Sudan, he indicated that the Roseires dam will be more resilient and will not be subject to severe fluctuations in the flow of the Nile waters.
The Roseires reservoir is a concrete hydroelectric dam bearing the same name as the Sudanese city, about 20 km from the Renaissance Dam and 550 km from the capital, Khartoum.
By doing so, Abiy concluded, "the communities around the Nile would be assured of mutual prosperity."
And on Thursday, the Security Council held a session on the Ethiopian dam dispute, the second of its kind after the first last year, to move the stalemate of negotiations between the three countries.
However, the Security Council did not issue any decision regarding the draft Arab resolution, which calls for continuing negotiations between Egypt, Ethiopia and Sudan for a period of 6 months, in order to reach an agreement on the rules for filling and operating the dam.
The Security Council returned the issue of the Renaissance Dam to the African Union, calling on the three countries to proceed with the negotiation path, without specifying a time limit, as demanded by Egypt and Sudan.
On Monday, Ethiopia notified the downstream countries of the Nile, Egypt and Sudan, to start the process of a second filling of the dam with water, without reaching a tripartite agreement, which Cairo and Khartoum rejected as a unilateral measure.
Addis Ababa insists on implementing a second filling of the dam with water, this July and next August, even if it did not reach an agreement on it, and says that it does not aim to harm Khartoum and Cairo, and that the aim of the dam is to generate electricity for development purposes.
While Egypt and Sudan insist on first reaching a tripartite agreement on filling and operating the dam to ensure the continued flow of their annual share of the Nile waters.