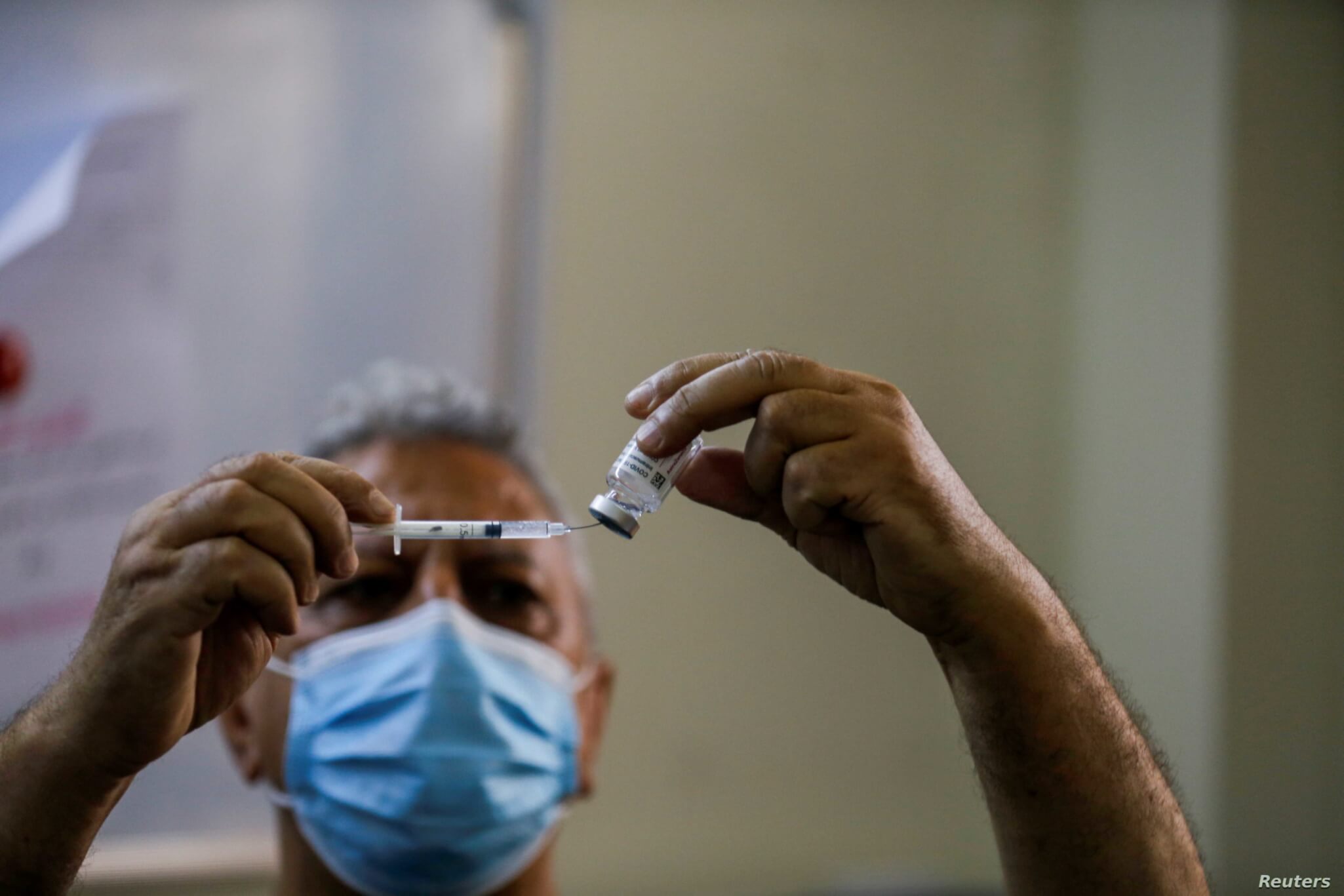 On Sunday, the Iraqi Ministry of Health confirmed that some groups will not receive the Corona vaccine, denying the news of "forcing" employees to take the vaccine.
Ministry spokesman Saif Al-Badr identified "pregnant women, those under the age of 18, and those who are allergic to the components of the vaccine itself", among the categories that cannot be given the vaccine "at the present time," in a statement to the Iraqi News Agency (INA).
Al-Badr pointed out that "there is no legal basis" behind forcing employees to take the vaccine, and added that "the ministry asked employees to bring a corona examination card on a weekly basis or a vaccination card, and did not address the accountability of unvaccinated employees, and that there is no text or decision The Supreme Committee for National Safety refers to this," pointing out that "the Ministry of Health and Environment has implemented limited vaccination campaigns in some departments and institutions."
The Ministry of Health confirmed, on Saturday, that it had prepared a plan to double the quantities of vaccines and increase the vaccination centers against the Corona pandemic while noting that the vaccination of medical staff is a practical response that refutes the rumors that promote against vaccination from the Coronavirus.
Last Thursday, the ministry announced that more than nine thousand cases of coronavirus had been recorded, in a record number, the highest since the epidemic entered the country in March 2020, warning that "the epidemiological situation has become dangerous."
The Ministry of Health said in a statement that Iraq recorded 9,189 cases of the virus, most of them in Baghdad (2,800), while the death toll reached 31 cases during the past 24 hours.
In a second statement, the Iraqi health stressed that the new wave of the epidemic "may be more severe than the waves that preceded it," noting that the number of infections was "escalating rapidly" and that "the epidemiological situation has become dangerous."
She attributed this significant increase in the number of injuries "to the citizens' indifference to preventive measures, adherence to which has become almost non-existent, especially wearing masks and physical distancing."